Milly's story
"When first applying to Lancaster, I remember thinking that being part of a College sounded like a great way to make friends outside of my course. Grizedale looked like the most interesting and welcoming, so it was a no-brainer really! I lived on campus for the entirety of my undergraduate degree, in Superior En-Suite, Twin Studio, and then Standard Accommodation, all of which were lovely. My closest friends to this day are those I lived with in first-year, and without being a member of Grizedale it is unlikely we would have ever met as we all studied different courses. We went on to live together in our third year too.
"Throughout my time in Grizedale I played College netball, and became captain of the D-team which was great fun. I was also fortunate enough to help organise the 2019 Grizedale Extrav event with the JCR. It was so much fun to plan, and became a welcome escape from the stresses of coursework and revision. Being up on stage that night singing along to our College anthem 'Never Forget' with the rest of the JCR will forever be one of my most treasured university memories! Without Grizedale, I wouldn't have had the chance to get involved in half as many things as I did outside of my degree, and I will always be grateful for the support and advice offered within the college too. University wouldn't have been the same without it!"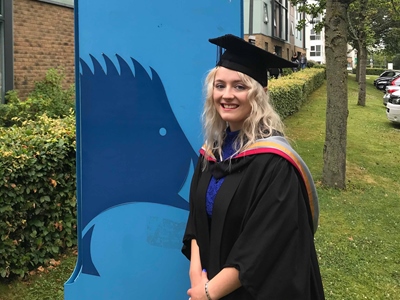 Jack's story
"There are many positives of the collegiate system in Lancaster but I'd say the main benefit is that it highly encourages you to make friends outside of your degree. My friends at other Universities, that do not have colleges, have exclusive friendship groups within their degree and house and find it difficult to socially interact outside of this. Using the College presents more opportunities to meet new people, voluntary roles and various events. Other benefits include sporting teams, college rivalry, inter-collegiate events and college-specific bars.
"Put simply, Grizedale has been a huge part of my Lancaster experience. This is mainly due to the JCR role that I have had for the past two years and thoroughly enjoyed. It has also presented events to partake in such as trips to nearby cities, competitions and the fresher week experience. It has allowed me to meet, and later live with, people studying different degrees that I wouldn't have had the opportunity to without the college.
"If I was to describe my time in Grizedale in three words, I'd say: community, rewarding, and unforgettable."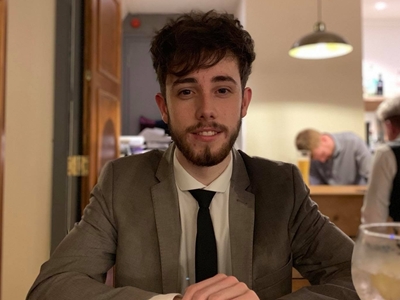 Abbie's story
"During my first year at Lancaster University, I lived in the superior ensuite accommodation within Grizedale College. I loved living here as I felt like I was right in the heart of the college, and since it wasn't far for me to go to the college bar/study rooms, I managed to attend most if not all of the college events in my first year. I made so many great friends and ended up living with the same people again!
"I chose my college based on my experiences at an open day I attended. I didn't get much of a chance to look around Grizedale and this made me curious about the college. After this, I made use of the prospectus and online virtual tours that are offered by the university. I was impressed with the facilities that Grizedale had on offer – a large, modern bar area, plenty of comfortable study space and impressive accommodation.
"The college system at Lancaster creates a friendly competitive atmosphere across campus which I love. College rivalry brings people together and acts as a great conversation starter when meeting new people throughout your time at university – even the staff members are part of a college!
"If I was to describe what being a part of my college means to me in three words they would be: belonging, security and pride."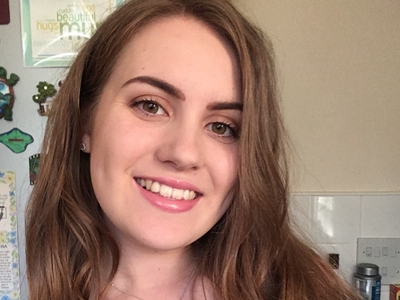 Luke's story
"Before starting my time at Lancaster, I knew that each of the colleges had its own identity, varying qualities of bars, and that each college had different types of accommodation. The key thing which I knew all the colleges shared - from speaking to people I already knew at Lancaster - was a sense of community, pride, and belonging.
"I really wanted to live in a townhouse so I ranked Grizedale 1st and County 2nd. Grizedale took the top spot as the College is smaller, more intimate, is better located, and a very short walk from the Central store.
"The key benefit of the collegial system is the personable nature which it encourages. Each college has its own key staff, student leaders and Senior Common Room. More than that, you can build relationships with all of these people. It means that the social and support networks within the College environment are really strong. As both a student and as a college staff member, I have seen how this really does benefit students.
"The key benefit of the college system for myself has been social. Through the college, I've met many great people who I would not otherwise have done so. Even now, four years after graduating from my undergraduate degree, some of my closest friends are those I met through being in the Grizedale class of 2016.
"I know that in being in Grizedale I have something in common with people all over the world. In a few months, I start my first role in another University post-PhD. The first thing one of my new colleagues has asked me is 'what college were you in?' and it turns out that we are fellow Grizedalians. I can't speak for other colleges, but in Grizedale, that seems to mean something to us all."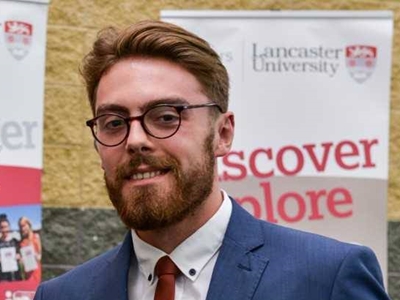 What does Grizedale mean to you?
We asked our students to share with us, in a few short words, what Grizedale means to them. Here are some of their responses:"Grizedale is more than just a college it feels like a family that you become very passionate about." Simran, first year
"It's not only a college but a community. I've made some of my closest friends in Grizedale through gatherings in the quad or during events in Grizedale Bar." Niamh, first year
"Such a friendly college. It helped loads when I was moving in as a fresher. It is such a welcoming college and I loved living in the college accommodation in 1st year. Really good location on campus." Georgina, second year
"Grizedale has become my home, it's where my family are!" Amy, third year
"Grizedale has become a massive part of my own individual identity and is something I will carry with me for the rest of my life. It has and will continues to hold a huge part of my own life and university experience. I have met an amazing group of friends within my college and see it to almost be a second family to me, making university life so much easier." Emma, third year
"Being part of a great and lively community." Amira, first year