Arts & Humanities Research Council (AHRC) Studentships
The North West Consortium Doctoral Training Partnership offers postgraduate studentships, supervision, training and skills development across the full range of the AHRC's disciplines. We are one of eleven Doctoral Training Partnerships (DTPs) and seven Centres for Doctoral Training (CDTs) brought about for this purpose.
The consortium includes a wide variety of bodies beyond the university sector that students can engage with to further their experience, from multinational organisations to local museums and galleries.
The AHRC NWCDTP provides funding opportunities for students to undertake doctoral research and training. We have 15 Pathways broadly organised as Histories, Cultures & Heritage; Creative and Performing Arts; Languages and Literatures. More about pathways...
The NWCDTP is committed to equality of opportunity and working to ensure our student cohort reflects the diverse community we serve. We have introduced a range of positive measures to assist in achieving these commitments, recognising in particular that Black, Asian and Minority Ethnic (BAME) and disabled students are currently underrepresented on our programmes and across the UK university sector. The introduction of these measures follows a review of our recruitment processes and forms part of a three-year plan we have developed to achieve greater diversity and better equality outcomes.
One of the steps we are taking as part of that plan is to introduce ring-fenced studentships during 2021 and 2022. In 2021, we will guarantee studentships for one candidate with a known disability and one candidate from a BAME background. In 2022, we will guarantee two candidates from BAME backgrounds a studentship. Applicants from these groups will, of course, also be considered as part of our recruitment to all of the available studentships.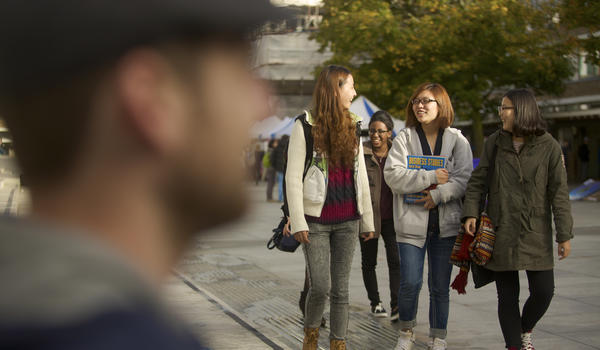 International Students Academic Eligibility
Apply for a place on a programme by Friday 15 January 2021 AND submit a NWCDTP Funding Application by Friday 5 February 2021 (5pm)
To apply for an award, candidates must have applied for a place on a programme by Friday 15 January 2021. Please note that your application for admission onto your chosen programme must be complete (no missing documents) when submitted by this deadline. Please indicate in the 'Source of Funding' section of your programme application that you are applying for AHRC funding. Alternatively, if you have already submitted your programme application, please contact us at pgradmissions@lancaster.ac.uk.
You must also submit an NWCDTP Funding Application by Friday 5 February 2021 (5pm) in order to be considered. Applicants are strongly advised to liaise with prospective supervisors when completing the studentship application form.
Further information about the NWCDTP and the studentships on offer is available via the NWCDTP website, as are the application forms and guidance notes. Please check that you meet the academic and residential eligibility criteria on page 2 of the guidance notes before applying. Applications should be made on the appropriate application form and should be sent to pgradmissions@lancaster.ac.uk, along with the separate Equality and Diversity Form (also available from the NWCDTP website).
Frequently Asked Questions
Pathway Representatives
Please contact your Pathway Representative in the first instance if you need help completing your AHRC application form. If help is still required contact pgradmissions@lancaster.ac.uk.