A Beginner's Guide to Studying English Literature: it's not just reading books!
by Chloe Adshead
I'm currently taking my second English Literature degree at Lancaster, a Master's in English Literary Studies, and I guarantee that if you asked my family what I do at university, they'd say I spend all my time reading books. While that isn't true, and not just because there are plays and poetry thrown in there too, I remember my eighteen-year-old self awkwardly agreeing to that same summary.
It's difficult to imagine the experience as more than a stack of reading - and a stack that gets larger the longer you wait for it to start. But if you're wanting to be more informed about the subject, alongside some advice on how to prepare for it, then you've come to the right place.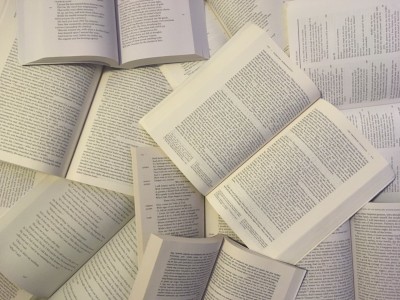 You will, indeed, have quite a bit of reading
For every Literature module you take, you'd be expected to read a text a week. In your first year, that would mean either one or two dependent on your choices, but beyond that, it could get up to three. That might sound like a lot, but you have to remember firstly that those are texts, not books. Some weeks it could be a play, or some poetry, or else even extracts, and not only does your speed improve across the degree but there intentionally aren't too many contact hours specifically so you have that time to read. I was intimidated too, at first, but it's absolutely manageable, and I can't say I've noticed much of an increase at postgraduate level!
You don't need to know the texts in anywhere near as much detail as A-level
A mistake everyone makes coming in is to approach the texts the same way they looked at their A-levels. Those were texts that you were going to be examined on; contrastingly you won't use every university text in an assessment, and moreover, you don't need to know everything about them.
At A-level, you look at key themes and common readings, but at university it's much more independent and open to interpretation. You might be offered some perspectives in lectures, but you're allowed to dismiss them completely if there's something else you find more interesting, and you're encouraged to find your own readings. Seminars might have some questions for you to explore to focus your thinking at first, but we happily explore tangents, and you don't have to be an expert on every book. So long as you can enter discussions with a basic comprehension of the plot and some key ideas or scenes you're interested in talking about, you're doing great. Even at MA, save the in-depth research for the texts you'd like to write about for essays.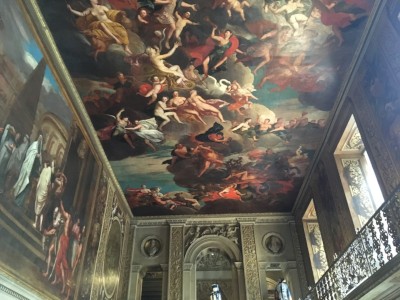 You're not expected to know all the Classics
I speak to a lot of applicants as an ambassador for the department, and every single one of them makes sure to point out that they're trying to get through some of the 'Classic' English texts. I did too, and it can be useful to give you some ideas about the kind of eras you'd like to study, but at the end of the day that's what the degree is for.
The first year of undergraduate study is there to introduce you to everything from Chaucer and Shakespeare to contemporary writings, and you pick up knowledge of those authors as you go. It's always great if you can get a head start on some of the texts you'll later study, but chances are you'd forget most of the details by the time you got to them anyway. In both of my degrees, seminars have always included people with a range of personal reading interests, and there's no problem if you don't understand every literary reference. All you need is to enjoy reading in your spare time, whether that includes the canon or otherwise.
You have a lot more flexibility than you think
We read more than just the Classics! I've also studied films, and graphic novels, and art, and even the Bible, and one of the great things about Lancaster is that there's no judgement there. Just as I've written about a short story written in Medieval French, I've also done a serious theoretical presentation on a trashy zombie film, and my boyfriend has written about video games. You can just as easily do your entire degree on more conventional works by the typical middle-class white man, but having more options isn't a bad thing.
You also don't really have to specialise, if you don't want to. While plenty of people develop a particular interest and might pick all the modules about the Gothic, or nineteenth century literature, or postcolonial writings, for example, if like me you find that you enjoy a wide range, you have the full selection from early modern to contemporary at your disposal.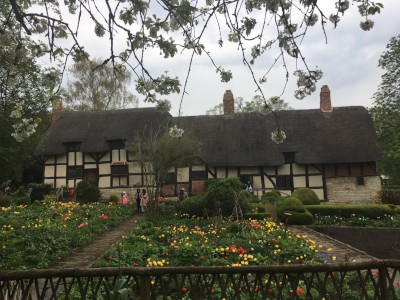 You don't have to like everything
I'm in my fourth year of studying Literature at degree level, and I would still never choose to read poetry outside of course reading lists. Actually, in my spare time I usually pick up YA. You don't have to enjoy something just because it's heralded, and actually some of the best discussions or even essays can come out of those conflicts of opinion. Liking Literature doesn't mean liking all of it: the point of the degree is to develop your critical style, after all, and I've definitely been to seminars excited to talk about how much I disliked a certain text.
You won't necessarily be good at first
And that's normal! Most people's first grade is a C at undergraduate, but that's good in helping you to figure out what you need to do to improve. My own first essay was declared 'pedestrian', and I still came out with a First in the end. There's no strict essay structure or Assessment Objectives to follow, just like there's no perfect way to prepare for university, but that's because there really is more freedom, and you pick it up as you go, just as you develop a deeper passion for it all.
It might sound scary for now because it's all so new and unknown, but that's how every new experience starts out. If all you know is that you want to study Literature because you like reading, then that's all you need. You can learn the rest when you get here.
_____
Chloe is studying MA English Literary Studies at Lancaster University
Lancaster University employs students to create authentic content from a student perspective. All views expressed in this article are those of the students, and do not necessarily reflect the views or position of Lancaster University.
We update our courses regularly and sometimes the course details change - please visit our website for the most up to date information.
Follow Lancaster University on social media