What is there to do in Lancaster when not studying? My seven favourite activities
by Holly Bell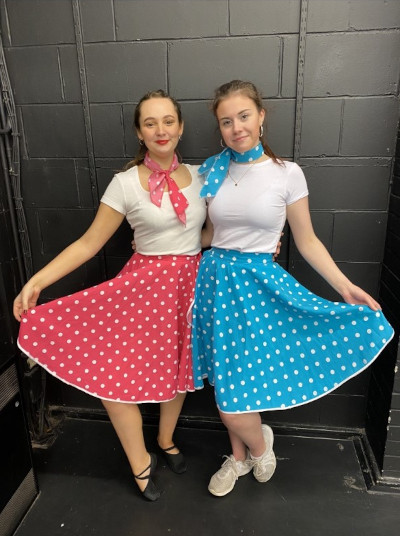 Lancaster University Dance Society
I'm a member of Lancaster University Dance Society (LUDans) and I love it. Before COVID-19, I regularly attended classes, participated in shows and attended social events. I even choreographed and taught for the society during my second year.
Instagram: @LUDansUK
Watching theatre
Lancaster is a great place for watching theatre. Before COVID-19, I regularly attended theatre off campus and at Lancaster Arts. This was a show I watched at the Dukes Theatre. I can't wait to get back to watching theatre in person but during COVID-19 I've been watching free theatre shows online.
Instagram: @lancasterartsuk, @thedukeslancaster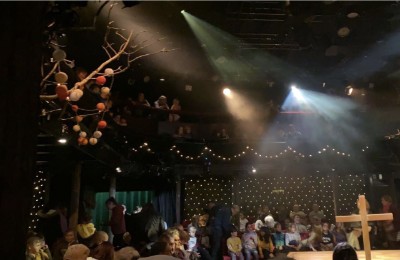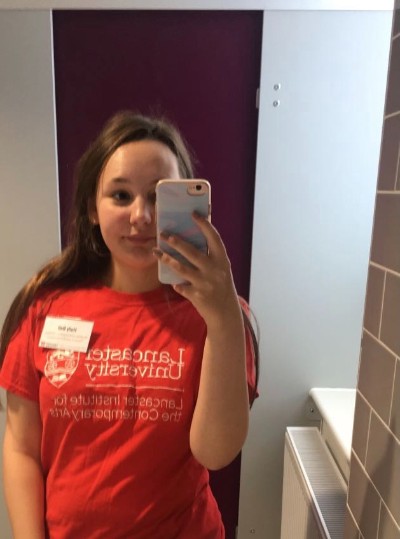 Part-time work
During my studies I have worked part time jobs on campus. This is me as a Student Ambassador working open days for my department, Lancaster Institute for the Contemporary Arts (LICA). This has been a great way to support myself, gain experience and meet friends. I'm currently a virtual ambassador and answering questions on Unibuddy, where you can chat to Lancaster students.
Instagram: @licaatlancaster
Spending time with friends
When I'm not studying, I love to spend time with my friends. We hang out on campus and before COVID-19, we went shopping and to cocktail bars. This photo is from Tipple and we have made great memories at the Sugarhouse as well. During the pandemic I enjoy virtually catching up with friends, but I can't wait to do our favourite things together again in Lancaster.
Instagram: @tipplecocktails, @the_sugarhouse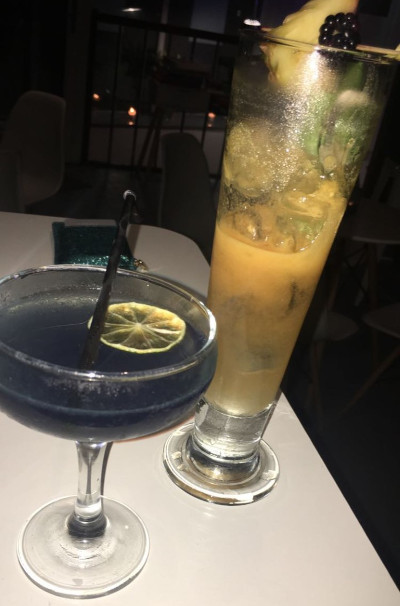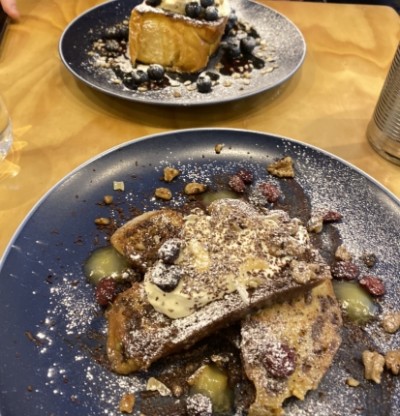 Eating my favourite food
I also love to try the different food places on campus and in town with my friends. Before COVID-19, me and my friends loved to eat at Baker House Farm and the Deli on campus. One of our favourite places in town is Journey Social, which is where the food in this photograph is from. I can't wait to eat at these places again.
Instagram: @thedelilancaster, @journeysociallancaster
Culture in Lancaster
Before COVID-19 when I wasn't studying, I enjoyed making the most of what Lancaster has to offer. One of the things I liked to do at Christmas was have fun at Lancaster on Ice. This is a photo of me ice skating on the outdoor rink. Lancaster city has many attractions including the Lancaster Castle and events including Light Up Lancaster.
Instagram: @lancasteroniceinsta, @lightuplanc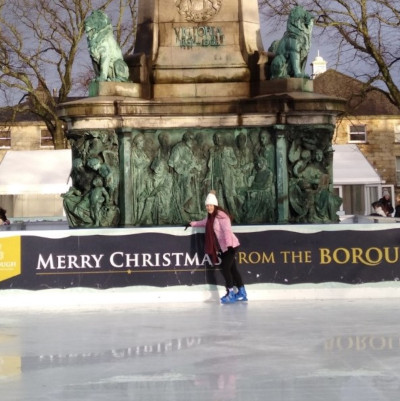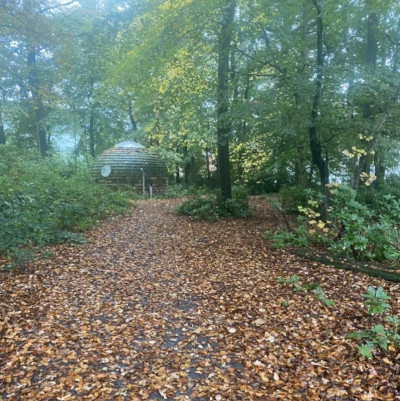 Woodland trail
Currently when I am not studying, I love to go on walks around campus. This is nice to do alone or with flatmates, or to go on socially distanced walks with friends. The campus has lots of green space and I never get bored of walking around no matter what time of year it is. And walking around campus is a great way to spot the Lancaster ducks too! This a photo from a campus woodland walk.
_____
Holly is a third year undergraduate at Lancaster University and is studying Drama, Theatre and Performance.
Lancaster University employs students to create authentic content from a student perspective. All views expressed in this article are those of the students, and do not necessarily reflect the views or position of Lancaster University.
Follow Lancaster University on social media