Sharon Tapfumaneyi, FASS Placement year student with PT Associates in Leicester. Role: Legal Intern
LLB Hons Law (2020)
Transitioning into a professional legal office environment has strengthened Sharon's organisational and time management skills. She is now confident in managing her own workload, and being able to approach challenges with a positive mind-set. Sharon has also been giving responsibility for organising and promoting a events, which has given her a sense of leadership and ownership in her day to day work. During these projects she enjoyed motivating others and working as a team to solve problems. Sharon has discovered that she likes to get stuck in right from the start; this helps to keep her motivated and give her a sense of purpose. There is no time to waste in her office, and she needs to stay focused and on task to help everyone in her team.
Feedback from PT Law
Although Immigration wasn't originally an area which Sharon wanted to pursue a career in, she has turned this around, developed a strong interest in the area and views the practice in a different light. Sharon's maturity and readiness to learn impressed us all at the firm; having noticed her potential we decided to put Sharon through the OISC level 1 to set her up for her future career. There will be a supervision plan to help Sharon to learn and develop, and then she could progress to level 2 or 3 in the qualification if she wants to.
PT Law are supporting Sharon to study towards an Office of Immigration Services Commissioner level one qualification in Immigration and Asylum advice. Sharon will begin studying in February, with an exam in March.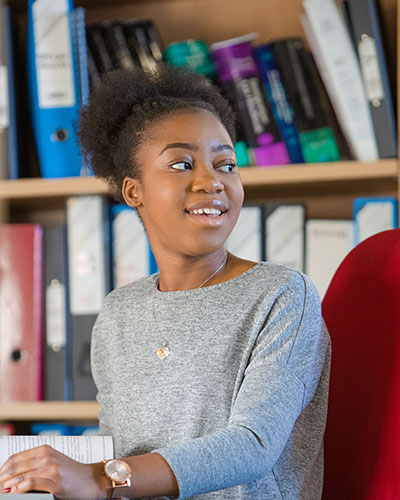 Toby Connell-Cooke, FASS Internship Student with the Dukes Theatre, Lancaster. Role: Marketing Intern
BA Hons Sociology and Politics (2019)
Going into my fourth week at The Dukes Theatre in Lancaster, it already seems like I've been there for months! There can anywhere between two to seven people in the marketing office at once, so every day is different. The Dukes is so much bigger and does so much more than you'd imagine, especially some really cool work with the community from their Creative Learning department.
Most of my work up to now has surrounded this year's Williamson Park show, The Three Musketeers, and I have been put in charge of running of The Dukes' Instagram account to help promote it. On opening night I post live to Instagram throughout the night and assist the onsite photographer and film maker. After the show, we approached members of the audience to film short reviews to use as vox pops in a trailer to promote the production.
My week starts with the weekly marketing meeting with marketing colleagues, the Head of Development and the Head of Box Office. We discuss our plans for the week, how the productions are selling and what could be done to improve. The following morning I make the most of the sweltering weather by delivering autumn season guides and Musketeers flyers to local businesses around town. I have a list of locations to follow for this, but I also enquire in other businesses whether they would be able to take our print. I've learnt that whilst most marketing now happens online, print distribution is still very important, especially as something for customers to pick up and browse.
Following a successful press night, I have to think about the key messages from The Three Musketeers that could be used to market the show. Due to the gender-spin of this particular production, I summarised this mostly to be surrounding acceptance, equality and community which are important principles to teach younger people in a family show. I use this theme along with some of the fantastic early audience reviews, to produce an emailer about how the opening week has been going.
My next task is to write a marketing plan for two of the Autumn Season's more niche productions. These shows look really interesting, but might not inherently appeal as much to mainstream audiences. To help with writing my plan I have been, introduced to the Audience Finder Spectrum Groups which are profiles of the types of people that might attend the theatre, based on cultural interests and socioeconomic class. I look at different ways that we could target each group, and then research contact details of relevant community groups and university societies that may be interested in each production, in hope to attract a wider audience.
I'm really grateful for the existence of the FASS Internship scheme, it's been brilliant to be a part of. And it's made me fully aware of what I want to do in the future, and has propelled me leaps and bounds into it. I've also been offered a permanent part time job at The Dukes!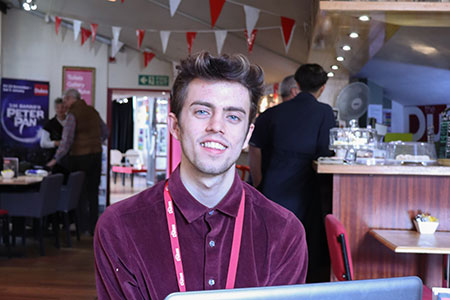 Becky Bowman, FASS Placement year student with Reynteins Studio in London. Role: Glazier
BA Hons Fine Art (2020)
Becky has spent the majority of her placement creating stained glass windows for a project on a famous London landmark* and has already gained a wealth of new technical skills for working with glass. Becky will soon be moving to the installation side of things, and will be working on the construction site to install the panels with her fellow Glaziers.
Following this, Becky will be entering a prestigious competition 'The Stevens Competition 2019 Architectural Glass Artist of the Year' which involves designing a piece of stained glass artwork to be installed in the Waiting Area of the Proton Beam Therapy Unit at University College Hospital in London. This competition has been running for 40 years, and is open exclusively to early career glass artists and designers. Becky's manager, John Reyntein, has previously been a judge for the competition, so she will be given excellent guidance to help her prepare her submission. No doubt Becky's experiences will equip her with some fantastic ideas for her final year art exhibition at Lancaster.
Feedback from Becky
"There have been many enjoyable elements of this placement, but I would say the moments I have enjoyed the most are the ones where I feel I have accomplished something. For instance, after struggling to cement three panels in a day I was soon able to complete six. Being told that my glass cutting was getting faster and more accurate gave me a sense of achievement and, I suppose, as a result has made me enjoy cutting glass far more than when I first started. This may show where I find my motivation from: encouragement and achievement.
I see myself working in Stained Glass after I graduate, though I still have my options open. It's a great artistic job where you can both work for someone else or be self-employed, making windows on a commission basis. Financially it can be a struggle for some, but for those who find good projects, it can work out well. I know that if I utilise the connections from this placement, it will better by chances of being successful. It is a career which could allow me to be creative, enjoy my workplace and also to bring beauty into places- something which is far more valuable to me than financial achievements.
The experience this job, especially this project, has given me will be invaluable for my future career whether it be in stained glass or another vocation. I am being encouraged to enter a competition, which will give a creative outlet for the skills I am learning. The brief is to make a panel, which will be in a waiting room, for cancer patients to brighten their day. This will be a great experience which will impact my career opportunities. I am excited for what the future holds. "
*subject to confidentiality agreement.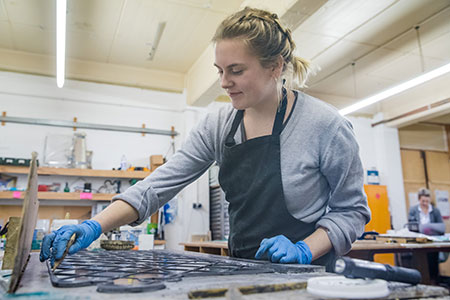 John Garman, FASS Placement Year student with Hospices of Hope, Kent. Role: Partnership Officer
BA Hons Philosophy
"My job title is "partnerships officer" and my role is to develop new relationships and maintain current partnerships with corporates, businesses, universities, schools, churches and community groups who may support the charity financially, through pro-bono services, volunteering and other support. I am also involved in grant applications, fundraising events and assisting in the development of new projects as well as assisting the senior management team.
The most enjoyable parts of the placement so far have been meeting and networking with new supporters and getting to know them – all whilst raising awareness for a cause which I feel passionately about. Having been to Romania and seen the work of the charity, I find it very easy and enjoyable to share my own story and the work of the charity with others. I have enjoyed developing new relationships with other members of staff and becoming part of a very committed team. Working for such a good cause makes the job a lot easier and is a good source of motivation.
I see myself working in a charity based or Corporate Social Responsibility based role in the future. Being in this role is very rewarding in a way that I think other jobs would not be i.e. that it is not just a job but that my work is actively making a difference to adults and children in south eastern Europe. My experience so far has given me a far greater insight into the charity sector than I could have hoped for as I have also had opportunities to network with other people from the charity sector and see how their work is similar/differs to our own. Seeing how the industry works and having had the opportunity to take part in active fundraising, grant writing, corporate presentations and other elements, I feel confident that this is the career path I would like to take going forward."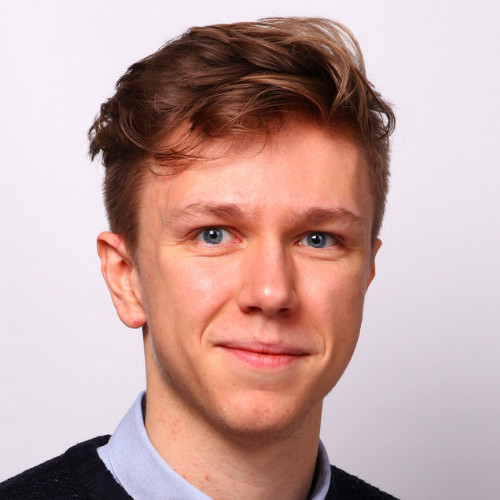 Steph Owens, FASS Placement Year student with General Electric, Cheltenham. Role: Junior Contracts Manager
LLB (Hons) Law (2020)
Steph began her placement with General Electric in July 2018
Steph has settled in well with her contracts team at GE, and has taken on an impressive level of responsibility. She has become the go-to person in her team in creating specialist types of contracts to be used with some of GE's largest clients. Since starting her placement in July 2018, Steph has built on her interpersonal and professional skills; including commercial awareness, time management, and negotiation. Steph was trained by last year's placement student, and was welcomed into her role with a very friendly and supporting team. Steph has already won several staff awards, and has also engaged with community volunteering projects with her team at GE.
"I choose to take a placement year to put my law degree into practice. Law is fiercely competitive, and placement years are unusual for law students. Therefore, I decided that it would be a great opportunity to set myself apart from many other law students. Additionally, it was an opportunity to move away from home to a new part of the country, and make new friends. It is also a chance to learn new skills.
The FASS team have been great throughout the process. They have helped from identifying the basics of the application process to helping brief me for face-to-face interviews. I would have struggled a lot without their support and guidance. They are the reason I have a placement at such a fantastic company!
I am a legal and compliance intern. My role is supporting the contracts team. This includes anything from reviewing documents, tracking changes, executing documents to negotiating with customers. Additionally, answering the questions when contracts are breached. Customers range from Airbus to the UK Government.
From this placement year, I hope to gain many practical skills. Most importantly putting my degree into practice. Furthermore, building connections for the future."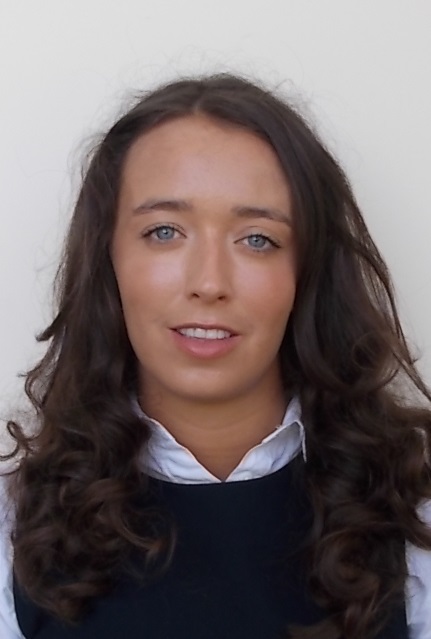 Samia Durani, FASS Internship student with the BBC. Role; Sport Freelancer
BA Hons English Literature (2018)
As an English Literature student I have gained valuable skills to take into the workforce. In 2017, I secured an internship at the BBC, working on the Sports Personality of the Year Awards. My degree helped to secure the internship as it demonstrated that I was from a "story telling" or "story analysis" background and essentially producing is a way of telling stories through different media lenses.
Performing well in my internship led to being offered a job in BBC Sport. I currently work as a BBC Sport Freelancer. I was offered this a couple of weeks after finishing my internship, and have since been combining work and my degree. I have been able to log big sporting events, including the Winter Olympics and the Commonwealth games.
Lancaster's teaching staff have been great at inspiring and enthusing both my academic and my creative work. The skills I have learnt through seminars, essays and presentation work are all vital for careers and life outside this degree.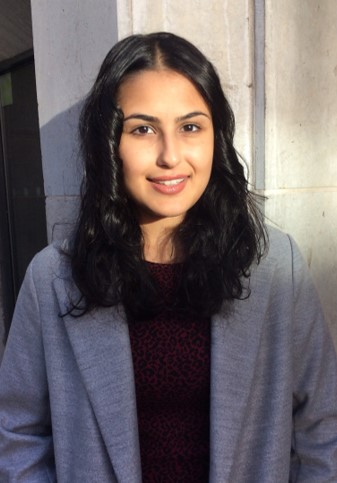 Becca Parkinson, FASS Internship Student with Comma Press, Manchester. Role: Sales and Production Manager
BA Hons English Literature (2016)
After a Faculty of Arts and Social Sciences Internship helped me to gain work experience in two northern publishing houses, I am now Sales & Production Manager at Comma Press. In my role at Comma, I currently oversee the entire production process of our books, liaising with printers and designers, proofreading and copy-editing and converting all titles into eBooks.
In my sales role I deal with distributors, wholesalers, booksellers and so on, as well as our sales team and produce sales material such as catalogues and presentations for sales conferences. My role also includes planning and overseeing all live events, book launches and author appearances. During my time at Comma, I have also co-edited two collections of stories in translation, The Book of Tbilisi and The Book of Riga, part of our Reading the City series.
Having such an active literary scene within the English department definitely helped me build up my CV, and by becoming an editor of both Cake magazine and Flash journal, I learned skills which gave me a grounding that was massively helpful in my current role. I also can't commend enough the guidance of my tutors, for helping me gain confidence in myself and my skills and giving me one-to-one time to talk.
I took part in the Lancaster Career Mentoring Scheme, and having someone in the industry helping me tailor my CV and applications for different job descriptions really gave me a boost and, I believe, helped me greatly when interviewing for the internships I was later offered.
I'm so lucky because I have such a varied role, I can be doing something different every day, and so I am continually learning, meeting new people. Working in a small, dedicated team at an indie press in the North was my dream graduate job and now, happily, is my actual job!