Placements and Internships
Placement Year
A university placement year is totally different from any work experience you might have done at secondary school. You will be in a graduate level position for between nine and twelve months working in the type of environment that you might be considering for after you graduate. A variety of positions are available in companies (large and small) across all sectors.
As a full-time employee you will have a detailed job description with specific responsibilities and opportunities to access training and development, the same as other employees. Unlike other employees however, you will still be a Lancaster University student and our placements team will be in touch regularly to support you throughout your placement.
Sometimes known as a year in industry, your placement year will take place between your second and final year of study and this will extend your degree to four years.
Applying for a placement year degree
If you are interested in a placement year degree and this is available as a separate degree scheme (with its own UCAS code) you can apply for this via UCAS. Placement Year Degrees are available for most subjects offered by the departments in the Faculty of Arts and Social Sciences with the exception of:
Study abroad courses including most language courses, however our language degrees also offer options for work placements.
Social Work (which includes a different type of placement)
Combined Law courses (eg Law and Politics, Law with Criminology)
Click on this link to find out which Placement Year degrees are available.
Applying for a placement year role
As with any job, applying for a placement year job is a competitive process and the application process varies between different companies and different types of position. The great news is that we provide support in all aspects of the application process from writing your application to preparing for an interview or psychometric test!
Although you are ultimately responsible for making your own applications, the University will use all reasonable effort to support you to find a suitable placement for your studies. Our placements team will show you where to look for placement opportunities and how to approach companies you wish to work with; we have exclusive opportunities especially for Lancaster students, and we also circulate a weekly list of national placement year job vacancies.
Lancaster University has excellent relationships with local, national and international employers and we regularly provide opportunities for you to meet employers on campus and talk to them about the placements they offer. You will also be able to talk to students who have already completed their placement, in our panel events and our buddy scheme.
While a placement role may not be available in a field or organisation that is directly related to your academic studies, all placement roles offer valuable experience of working at a graduate level and gaining a range of professional skills.
If you are unsuccessful in securing a suitable placement for your third year, you will be able to transfer to the equivalent non-placement degree scheme and would continue with your studies at Lancaster, finishing your degree after your third year. The university offers a range of shorter placement and internship opportunities which you would be welcome to apply for.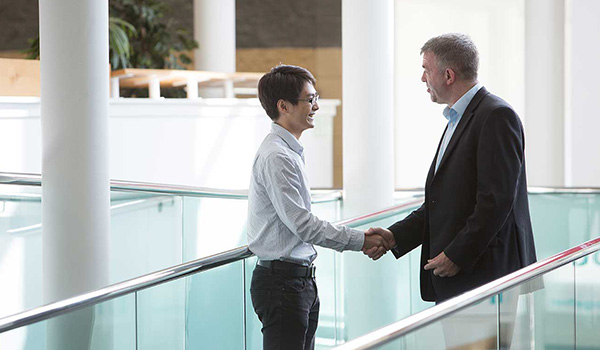 Internships
The Faculty of Arts and Social Sciences Internship Scheme was set up to provide sector-specific paid work experience opportunities for arts, humanities and social sciences students, both undergraduates and postgraduates.
Internships are typically in third sector, not-for-profit and local government settings however we have some opportunities with small and medium-sized enterprises. Past internship hosts have included Carnegie Publishing, The Conversation, The Dukes Theatre, The British Red Cross, Institute for Strategic Dialogue, National Trust and Lancaster Business Improvement District.
Most internships take place during the summer vacation and they are typically advertised from January onwards, however part-time internships of differing lengths are available all year round making it easy to find a placement that fits around your academic work.
Types of roles
The organisations that offer internships and the roles available differ each year. These are examples of the roles students took up in 2019/20:
Book Production and Publishing Assistant, Carnegie Publishing, Lancaster
Legal Executive Assistant, Crowberry Consulting, Chorley
Assistant Producer, Deco Publique, Morecambe
Research Intern, Moonshot CVE (Countering Violent Extremism)
Content Delivery Manager, Copify
Video Producer, British Standards Institute
Applying for an internship
All students in the Faculty of Arts and Social Sciences Departments are eligible to apply for the Internship Scheme.
Typically there are two stages to the application process:
All of our internships are advertised on the Lancaster University Employment and Recruitment Service website, which is part of the Lancaster Careers service.
Our placement team can meet with you to guide you through the application process, giving you all the support you need with your CV, Cover Letter and interview practice.
You can apply online for any roles that interest you, but we strongly reccommend doing your research into the host organisation and the job role before you apply - this always impresses our employers.
The standard application process includes an initial CV and Cover Letter, and then usually either a video interview or a face to face interview with the placement team and the host organisation. Occasionally, there are some short tests involved such as proof reading for our publishing hosts, or a legal directory search for our legal consulting hosts.
You can request feedback on every stage of the process, and if you'd like any help preparing your next applications we can offer you personalised guidance and high quality tools to increase your confidence.