Featured Research
Find out more about a selection of the Faculty's funded research projects
Beyond Imagination
Funder: Research England
Award: £13.2 million (£7.6m Research England, £5.6 million Lancaster University investment)
Principal Investigator: Professor Leon Cruickshank (ImaginationLancaster)
Co-Investigators: Professor Rachel Cooper and Professor Nick Dunn (ImaginationLancaster)
Funded by Research England, through the E3 (Expanding Excellence in England) programme, the Beyond Imagination project is growing design research at Lancaster by expanding the capacity of ImaginationLancaster – Lancaster University's world-leading design research centre.
Beyond Imagination provides fresh perspectives on real world challenges focusing on five key clusters: home and living; communities and the public sector; factory and workplaces; cities and urban; and, population and policy. Four themes cut across these clusters: sustainability, health, international and prosperity. Working collaboratively, the project addresses emerging global challenges such as ageing society, Artificial Intelligence and data, clean growth, and health and wellbeing.
For more information visit Beyond Imagination and follow @ImaginationLanc on Twitter.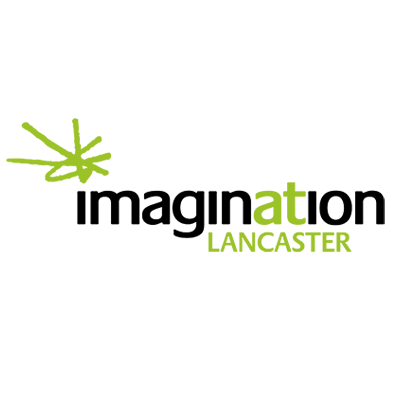 The Legacies of the British Slave Trade: The Structures and Significance of British Investment in the Transatlantic Slave Trade, c. 1550-1807
Funder: AHRC
Award: £782,368
Principal Investigator: Professor William Pettigrew (Department of History)
Co-Investigators: Dr Nicholas Draper (University College London), Dr Edmond Smith (University of Manchester), Dr Nicholas Radburn (Lancaster University)
What was the structure of British investment in the slave trade? What was the significance of the slave trade to Britain's economic, political, and cultural development? This project answers these two questions by collating and improving existing data and completing new research to create a comprehensive prosopography of the 6,524 British investors in the slave trade, c.1550-1807.
Building on the success of two precursor projects on the Legacies of British Slavery, this project offers a new emphasis on the slave trade's commercial context and of the networks that structured investment within the slave trade, while highlighting the degree to which the business was embedded within the British economy. The project inscribes the history of the transatlantic slave trade fully into the story of British social and economic development, helping British society confront, disclose, and memorialize the slave trade.
For further information please visit: The Legacies of the British Slave Trade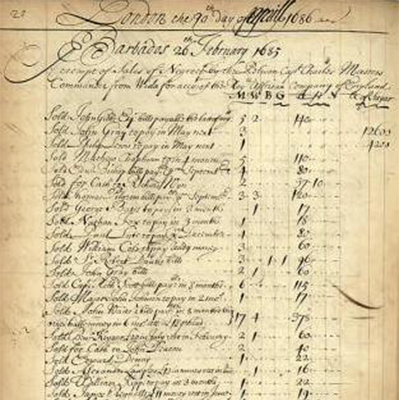 Humphry Davy's Notebooks: How Poetry Helped Create Scientific Knowledge
Funder: AHRC
Award: £812,448
Principal Investigator: Professor Sharon Ruston (Department of English and Creative Writing)
Co-Investigators: Dr Samantha Blickhan (The Adler Planetarium), Frank Jones (University College London), Joanna Taylor (University of Manchester)
This project uses the people-powered research platform Zooniverse to crowdsource transcriptions of Humphry Davy's entire notebook collection: there are 65 held at the Royal Institution of Great Britain (RI), in London, and five held in Kresen Kernow in Redruth, Cornwall. Davy was the foremost 'man of science' of his time and kept notebooks throughout his life but most of the pages of these notebooks have never been transcribed before.
The notebooks show that he was writing poetry in the laboratory while conducting scientific experiments. Most entries have yet to be dated or considered in the light of what they tell us about Davy, his scientific discoveries, and the relationship between poetry and science. This project asks what we can learn from the example of Davy's notebooks that will help us rethink what we understand about the relationship between the arts and sciences in the nineteenth century and today.
For more information visit Davy Notebooks Project and follow @davynotebooks on Twitter.
Questioning Vaccination Discourse (Quo VaDis): A Corpus-Based Study
Funder: ESRC
Award: £784,029
Principal Investigator: Professor Elena Semino (Linguistics and English Language)
Co-Investigators: Dr Vaclav Brezina (Lancaster University), Professor Robert Geyer (Lancaster University), Dr Derek Gatherer (Lancaster University), Professor Alice Deignan (University of Leeds), Richard Gleave (Public Health England), Dr Claire Hardaker (Lancaster University), Dr Zsofia Demjen (University College London)
The Quo VaDis project applies the latest techniques for large-scale computer-aided linguistic analysis to discussions about vaccinations in public discourse, and specifically in: social media discussions in English, UK Parliamentary debates and UK national press reports. The goal is to arrive at a better understanding of pro- and anti-vaccination views, as well as undecided views, which will inform future public health campaigns.
A corpus linguistic approach makes it possible to combine, in a principled way, the quantitative analysis of corpora containing millions of words with the qualitative analysis of individual texts, patterns and interactions. In this way, the project identifies and investigates the different ways in which views about vaccinations are expressed in our data. It reveals both differences and similarities in pro- and anti-vaccination views over time and across different groups of people, particularly as they form and interact on social media.
For more information visit Quo VaDis project and follow @vaccine_project on Twitter.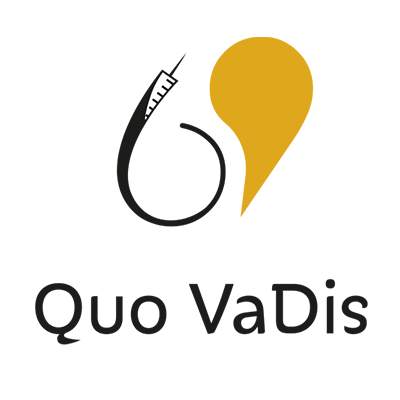 The Future of Human Reproduction: transformative agendas and methods for the Humanities and Social Sciences
Funder: Wellcome
Award: £1,019,767
Principal Investigator: Professor Stephen Wilkinson (Politics, Philosophy and Religion)
Co-Investigators: Dr Kirsty Dunn (Psychology); Professor Sara Fovargue (Law, University of Sheffield); Professor Sharon Ruston (English and Creative Writing); Professor Elena Semino (Linguistics and English Language); Professor Emmanuel Tsekleves (ImaginationLancaster)
Funded by a Wellcome Research Development Award, this interdisciplinary research programme develops new methods and research agendas to explore the complex cultural, ethical, legal and social issues that will emerge as technological advances fundamentally change the possibilities for human reproduction.
Bringing together a broad range of voices from within and outside academia and using radical methods, such as Speculative Design, this research programme explores the implications of a range of scenarios likely to be technologically possible within a generation:
the development of fetuses wholly outside the human body;
new methods of creating eggs and sperm that will allow the creation of children with two genetic parents of the same sex or multiple genetic parents;
genome editing that will mean that future children can be 'chosen' or 'designed' with far greater levels of precision than at present.
By investigating these scenarios through a series of workshops, networking events, and funding schemes, this programme will shape the future direction of humanities, social sciences, and bioethics research in emerging reproductive technologies.
For more information visit The Future of Human Reproduction website.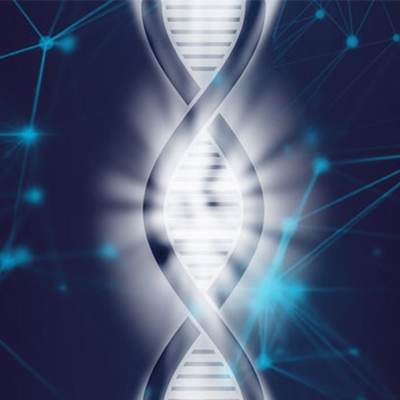 UKRI Future Leaders Fellowships
The Faculty of Arts and Social Sciences has successfully attracted a number of Fellowships from UK Research and Innovation (UKRI). Public Discourses of Dementia: Challenging stigma and promoting personhood
Funder: UKRI
Award: £835,285
Principal Investigator: Dr Gavin Brookes (Linguistics and English Language)
People receiving a dementia diagnosis not only live with dementia, but many must also live with the stigma that surrounds it. This research challenges dementia stigma by changing the ways in which dementia is discussed in the public domain in the UK, focusing in particular on the mainstream media, public health bodies, charities, social media and online dementia support groups.
This project works closely with people with dementia, charities, advocacy groups and the mainstream media to implement changes to communicative practices around dementia in ways that challenge stigma and promote personhood, through the development of communication guidelines and the delivery of training to these stakeholders.
Read more about the project Promising future leader receives £1 million to examine language about dementia and follow @GavinBrookes26 on Twitter.
Food Insecurity, Intrahousehold Dynamics, and Lifecourse Outcomes in Low- and Middle-Income Countries
Funder: UKRI
Award: £1,154,956
Principal Investigator: Dr Jasmine Fledderjohann (Department of Sociology)
Food Insecurity (FI) involves insufficient or inconsistent access to enough safe and nutritious food to sustain a healthy life. Evidence on the long-term impacts of FI on health, skills acquisition, and employment and educational trajectories from low- and middle-income countries (LMICs) is extremely limited and what evidence does exist in this area does not consider how the risk and experience of FI may be different for different individuals within the household.
This project addresses gaps in the evidence on FI by documenting the long-term impacts of FI for children and adolescents in four LMICs; applying statistical models to Young Lives data to consider what makes some families resilient; and validating findings from the statistical models through collection and analysis of rich, in-depth interview data with families about their experiences of economic hardship and FI. Findings from this project will speak to a broad range of issues, including links between FI and labour market skills gaps, public health, child and adolescent development, resilience, and innovation in overcoming critical development challenges. 
For more information visit Food Equity and follow @Food_Equity on Twitter.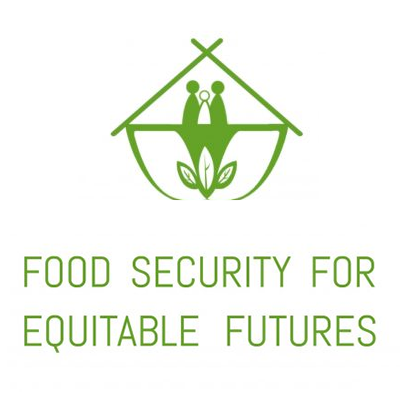 The Next Generation: Design Research for the 21st Century
Funder: UKRI
Award: £985,741
Principal Investigator: Dr Joseph Lindley (ImaginationLancaster)
Co-Investigator: Professor Andrew Crabtree (University of Nottingham)
This Fellowship establishes Design Research as the preeminent means to understand and respond to the socio-technical complexities arising from the ongoing adoption of technologies such as the Internet of Things (IoT) and Artificial Intelligence (AI). The IoT and AI influence every aspect of our lives - what media we see, who we date, who gets hired, what healthcare we receive, which route we take to work, and so on - so it is crucial to develop new ways to think about its implications. This is what this ground-breaking programme aims to achieve.
By working with a range of prestigious project partners (Microsoft Research, The Royal Society for Arts Innovation and Commerce, The Cabinet Office, The University of Oxford, The University of Edinburgh and Sheffield Institute for Arts) this Fellowship lays the foundations for a new generation of Design Research that is specifically created for, and fit to address, the challenges of the 21st Century.
For more information visit The Next Generation: Design Research for the 21st Century and follow @joegalen on Twitter.