About Us
We are a world-leading department, highly-ranked for research and teaching. Our academic staff have worked in some of the most prestigious institutions in the world.
Welcome
Professor Adrian Friday, the Head of Department, welcomes you to Lancaster University.
At no point in history has Computing and Communications been more central to innovation. Tiny sensor-rich devices, the Internet, data and computation are revolutionising science, healthcare, business and society. Life is increasingly digitally mediated, so having the skills to shape this is essential! Computing at Lancaster University places you at the centre of these revolutions.
Imagine being able to possess the computing skills to bring your creative ideas into a reality. A computing degree will push your ability to solve complex problems and develop your understanding of how to create software that provides new, genuinely valuable technologies to society.
We are passionate about helping you discover the fascinating and wide-ranging skills and knowledge computing can provide to help you unlock your potential and open up the gateway to an incredible range of careers. Our courses take you from programming, analysis and computational thinking, through system architecture, internetworking, graphics, human interface and interaction design, artificial intelligence and cyber-security, and beyond, to creating robust, secure and useable software to meet real needs.
We are proud of our heritage of offering a balanced programme which combines deeper theory with plenty of hands-on practical experience. This blend equips you for a highly dynamic workplace and ensures immediate value to you and employers upon graduation, as well as a lasting foundation for the future.
We work hard to go beyond the curriculum to offer opportunities to enrich your studies. Dedicated Knowledge Business Centre staff match you with businesses for placements and internships, or even help you start your own business! Our student-led Computer Science Society's activities bring in speakers from industry, giving you the latest commercial perspectives. Our world-leading research offers you the chance to push the subject to its absolute limits, and get you involved in exciting projects: for example, one of our students wrote code for the BBC micro:bit, recently distributed to one million Year 7 children throughout the UK (and beyond)!
I strongly recommend you come and discover what we can offer for yourself—Lancaster is a great place to study!
Professor Adrian Friday
Head of Department, School of Computing and Communications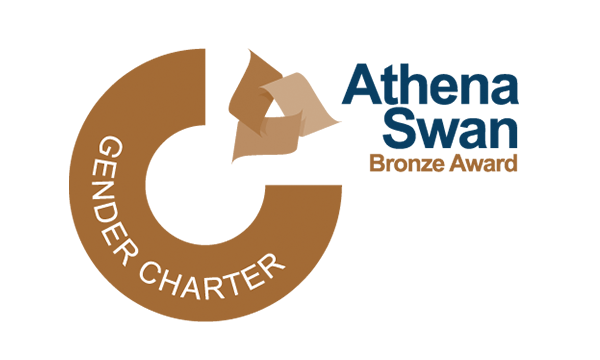 Athena SWAN
Addressing issues of gender equality is one of the School's top priorities and we aspire to have a diverse, inclusive and fair working environment. We designed a four-year action plan targeting a myriad of issues relating to recruitment, development, and retention. To support this, a self-assessment team meets regularly to monitor and actualise the action plan, and the School is committing dedicated resources to effectively implement this.
We are also keen to see improvement of gender equality issues across the computer science field and across the higher education sector. As such, we share our submission for the Athena Swan Bronze Award as a resource that might help others plan their Athena Swan strategy.
Our Teaching, Research and Ethos Our research Our ethos