Athena SWAN
We are committed to tackling all barriers and challenges to equal and fair participation in higher education and research.
We strive to recruit and retain the most qualified students and staff, foster inclusive and caring working practices (e.g. with a view on work-life balance, child or parental care), and enable individuals to reach their full potential by providing plentiful opportunities for personal and professional development.
Athena SWAN was established by the Equality Challenge Unit in 2005 to advance the careers of women in science, technology, engineering, maths and medicine. In 2015 the Athena SWAN charter was expanded to include other disciplines, professional and support roles and transgender staff and students. Athena Swan aims to encourage universities and colleges to do this through:
representation
progression of students into academia
journey through career milestones
a working environment for all staff
Lancaster University has held a Bronze Award since 2008, which was renewed in 2012. In 2013, the Lancaster Environment Centre was awarded an Athena SWAN Bronze award as a department, in recognition of its commitment to Athena SWAN's charter principles, which was renewed in 2018: Lancaster Environment Centre - Bronze Athena Swan.
We aim to support all our staff to fulfil their potential in a variety of ways including peer support and mentoring. We organize workshops supporting early-career staff (or research students) that aim to become fellows or lecturers, as well as for staff members who aspire to progress to the next stage of their academic careers and ultimately to senior roles.
We aim to be a diverse and inclusive working environment, so we encourage applications from people in all diversity groups.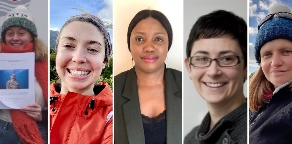 Women in Science Day
At Lancaster Environment Centre we're privileged to work with some of world's best women in science, from many nationalities, backgrounds and ethnicities. We celebrate this each year on International Women in Science / Women in STEM (science, Technology, Engineering and Mathematics) Day on 11th February. Have a look at the Twitter thread from 2022 (keep scrolling or clicking "show replies" to see all 38 tweets) and images from 2021 (open both images to see all of the faces).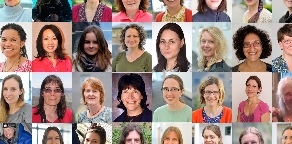 Outreach and engagement
Career pathways