Supporting Schools
Through a range of innovative, hands-on projects, our staff engage with thousands of students each year helping to inspire future progression in Biosciences, Ecology, Environmental Science and Geography.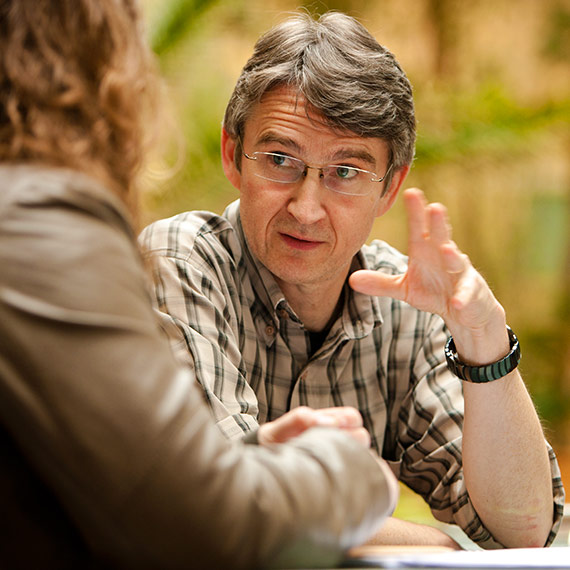 Invite an Expert
We are one of Europe's largest environment centres and home to a large community of academics who are able to visit schools to support the GCSE and A-level curriculum either in the classroom or in the field on a large range of topics including:
Atmospheric sciences
Climate change and weather
Ecology and conservation
Energy and environmental pollution
Geology, glaciation and volcanoes
Human geography and world development
Rivers, water and flooding
Food security
Urban environments
Variety of life: Genetics to ecosystem
Inspiring the Next Generation of Geographers
Many geography classes within the North-West have benefitted from our Inspiring the Next Generation of Geographers programme, which sees current PhD students visit year 12/13 classes with specialist equipment and activities from the Lancaster Environment Centre, which the students will have the opportunity to use and observe as part of the session. We are currently able to offer hands-on curriculum support in:
Dynamics of magma flow
Volcanic ballistics
Diet and food security
Flood forecasting and modelling
Effect of flooding on society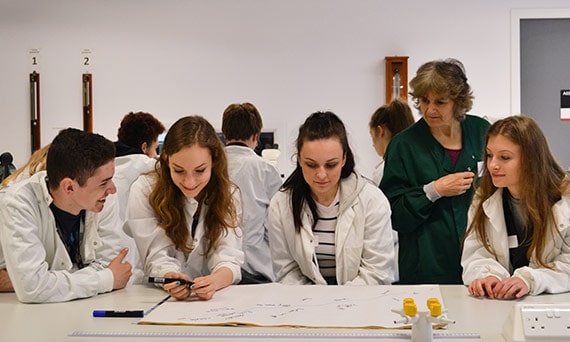 Experience Days Supporting Teachers
We organise training days for Biology teachers to keep them up to date on the latest techniques
These days allow secondary school teachers to network and to keep abreast of the latest techniques in Biology. We can help you convey the excitement of biological sciences to your pupils. Areas of interest that we can help with include:
Ecology
Agriculture
Plant biology
Nutrient cycling
Animal behaviour
PCR electrophoresis
Electron microscopy
Molecular biology
Neuroscience
Physiology
Genetics
We can also provide advice on writing UCAS personal statements for science students, and we can provide access to University Library resources for local teachers.
For more information please contact us at lec-ssc@lancaster.ac.uk.