Soil, Plant & Land Systems
Group Leader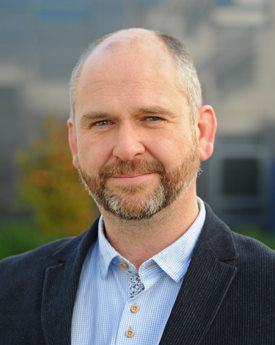 Soil Plant and Land Systems, Sustainable Catchments, Understanding a changing planet
Research Activity
Our research is focused on the effects of global change and human activity on the form and function of terrestrial systems.
The Soil, Plant & Landscape Systems Group consists of leading academics and researchers working across disciplines, and internationally, to address uncertainties regarding the impacts of environmental change on natural and managed ecosystems. We work with, and train, UK and international students and researchers to improve knowledge, skills, outcomes and impact.
Research Questions
Specific research questions include - How resilient are plant-soil systems to climate change? What are the ecosystem impacts of land use change? How can soils help our ambition for a circular nutrient economy? Will global soils sequester climate mitigating carbon? How can we communicate our science effectively? How to make agricultural systems more sustainable? How do we protect ecosystems from degradation and pollution? How do we balance agricultural production and environmental quality? How does urbanisation effect plant-soil ecosystems? How can we manage renewable energies to co-benefit ecosystem services? What controls greenhouse gas emissions from tropical wetlands, tropical and sub-tropical forests? Can we restore damaged ecosystems? Our Approach
Our research is truly global with projects and partners in the UK, Africa, Asia, South America, North America and Europe. We use state-of-the-art technologies in the field and laboratory such as the Soils and Ecosystem Ecology Research Laboratory within Lancaster Environment Centre, and those of our partners in the Centre For Ecology and Hydrology and around the world. We innovate with novel large scale and international field experiments. We measure, model and predict the impacts of change on ecosystem functions. Our well-resourced laboratories are fully equipped with instrumentation for plant-soil and ecosystem biogeochemical, hydrological, microbial and ecological research. Collaborations and Funding
Beyond Europe we have strong collaborative links-partnerships and ongoing research in:
Panama (STRI)
Brazil (UFLA)
Kenya, Tanzania and Uganda (CIFOR)
Peru (University of Huancayo)
Ghana (LU Ghana and CSIR)
Nigeria (University of Benin, CGE Nigeria, National Commission of Energy and Environment)
Malaysia (Forest Research)
China (SCAU, Chinese Academy of Sciences)
The Argentine National Scientific and Technical Research Council (CONICET)
Our research is funded by
UKRI
NERC
BBSRC
EPSRC
EU
Royal Society
DEFRA
BEIS
Leverhulme
GCRF
IFAD
German Science Foundation
We work in collaboration with stakeholders within the UK and overseas to deliver changes in policy and practice, including SMEs, big businesses, NGOs, and Government.