Future Personalised Media Experiences
The way in which media experiences are produced and delivered, from television and films to video games, is rapidly changing. In television and broadcast media, the prevalence of Internet-based delivery supports the independent transport of different parts of a stream –including audio, video, and additional media experience components –to be composed together at the point of playback. This paradigm is enabling new forms of hyper-personalised and immersive story-telling, and represents both opportunities and new challenges in the network delivery of these experiences.
The Prosperity Partnership
This exciting new Prosperity Partnership will address the key challenges for personalised content creation and delivery at scale using AI and Object-Based Media (OBM). The ambition is to enable media experiences which adapt to individual preferences, accessibility requirements, devices and location.

The partnership builds on the BBC's pioneering work in OBM and its ability to run large-scale trials with its audience and programme content. University of Surrey's expertise in audio-visual AI for machine understanding of captured content will allow efficient creation of personalised OBM experiences. Lancaster University's expertise in software-defined networking will develop adaptive systems for delivery of personalised experiences to millions of people whilst maintaining cost and energy efficiency.
The Research at Lancaster
At Lancaster we are studying how the world's first hyper-adaptive end-to-end delivery infrastructure can be built to deliver personalised object-based media on an unprecedented scale. By combining novel systems-building technology with advanced real-time machine learning, this infrastructure will continually monitor popular content at a regional and national level, along with end-user personalisation preferences, to constantly drive the delivery system towards a more optimal form. School of Computing & Communications
The School of Computing & Communications (SCC), based in the iconic InfoLab21 facility, is an international centre of excellence in research and teaching. Our research is recognised for its exceptional quality and international reputation and is supported by RCUK, EU and industry funding. As a result, our work crosscuts traditional research fields, is strongly multidisciplinary and focuses on achieving high impact. We have contributed substantially to a wide range of application domains including energy, transport, cyber-crime and social computing, and achieving impact is facilitated by our Knowledge Business Centre (KBC), the School's integrated business services.
The school is currently home to over 50 academic staff, 40 postdoctoral research staff, 120 PhD students and 500 undergraduate and taught Masters students. Our research is recognised for its exceptional quality and international reputation. The UK Research Excellence Framework (REF) 2021 rated us 14th for research power, with 94% of our research being rated world-leading or internationally excellent. International Review of UK Computer Science cited us as one of only a handful of centres undertaking "leading edge systems research".

Essential to our ethos is collaboration and cross-disciplinary research, as evidenced by our current EPSRC portfolio of over £20m in research funding, and our leadership in cross-disciplinary institutes of Security Lancaster, Data Science (DSI), Material Science (MSI), Social Futures (ISF), along with substantial investment in digital health and the University's new £41m Health Innovation Campus extension, which has created a world-class centre of excellence for innovation and research in health.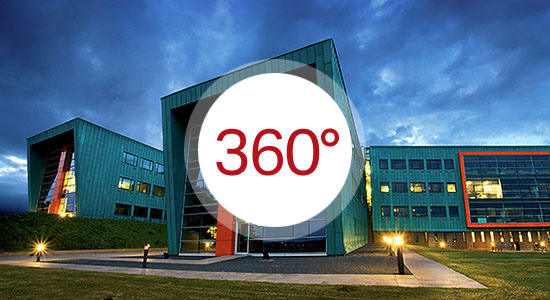 Virtual Tour
Take a virtual tour and have look inside! Click below to view our 360-degree film of InfoLab21. We recommend this film is viewed on a tablet, mobile or one of the following browsers: Google Chrome, Microsoft Edge and Safari.
View tour
Athena SWAN
Addressing issues of gender equality is one of the School's top priorities and we aspire to have a diverse, inclusive and fair working environment. We designed a four-year action plan targeting a myriad of issues relating to recruitment, development, and retention. To support this, a self-assessment team meets regularly to monitor and actualise the action plan, and the School is committing dedicated resources to effectively implement this.
We are also keen to see improvement of gender equality issues across the computer science field and across the higher education sector. As such, we share our submission for the Athena Swan Bronze Award as a resource that might help others plan their Athena Swan strategy.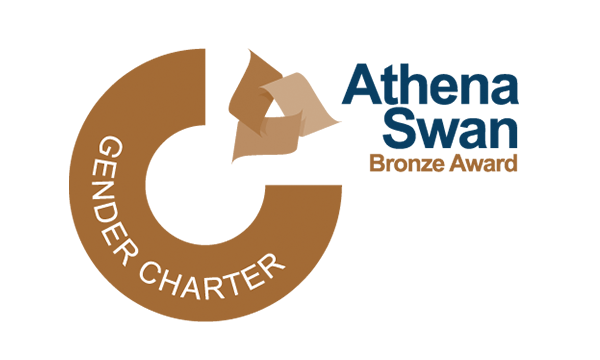 Joint 6th in the UK for Graduate Prospects
Complete University Guide 2021


of research rated world-leading or internationally excellent
REF2021
for graduate prospects
The Times Good University Guide 2019