We have an expanding team of researchers at the forefront of their fields, and an extensive array of new instrumentation and equipment to support our research activities, which have direct applications across the chemical industry and a variety of sectors.
Chemistry staff can provide businesses with consultancy and advice to address specific technical problems, and collaborative research projects can be developed through discussion with our research staff facilitated by the Business Partnerships and Enterprise team.
Each of our research themes is populated with an expanding team of research-active staff at the forefront of research in their respective fields. Our interests span many areas of both fundamental and technological interest. Importantly, we share not only common ground in research excellence, but an inclusive and collaborative spirit, and a dedication to passing on our knowledge to a new generation of researchers.
Impact of all forms is an integral part of our research activity, and we aim to amalgamate the very best in chemical research with industrial partnerships to address real-world problems and generate solutions to societal grand challenges.
Funded research
Register interest now in our new fully funded business programmes: The £4.9m Next Gen Chem programme will enable Lancashire chemical-using SMEs to innovate using 'next generation' chemistry. The £4.4m Greater Innovation for Smart Material Optimisation (GISMO) programme offers Cheshire and Warrington SMEs access to research and development expertise and specialist technology to solve industry-driven challenges through innovations in 'smart' materials.
£11.4m New Business Programmes
Professional training
Our expert technicians provide training and support for our extensive facilities for research. We can also provide bespoke tailored interdisciplinary training programmes and on-going continuing professional development provision. We share expertise and increase competitiveness and productivity of individuals and organisations through better use of knowledge, technology and skills.
Benefits of Our Professional Training
Expert training on a wide range of specialist facilities
Flexible, part-time programmes specially designed for busy professionals
Access to excellence in research and teaching
Taught by our academic staff and industry professionals
Gain essential skills needed by employers to develop their workforce and give you and your employer the competitive edge
Opportunities to enhance career paths and improve employability
Valuable networking opportunities
Helpful staff and simple recruitment systems
Contact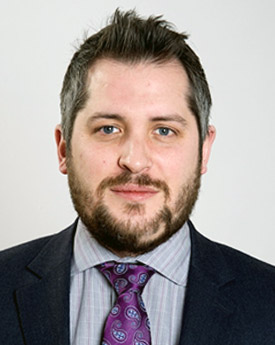 Martin Gilmore
Head of Partnerships and Business Engagement for Physical Sciences