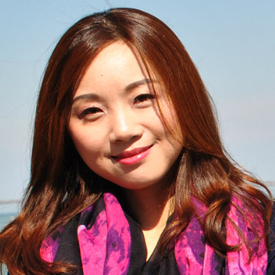 Yuan Huang
Country Of Origin: China
Degree: PhD Management Science, 2011
---
Lecturer, University of Southampton Business School
---
My educational journey in England started in 2004 at the University of Warwick, where I completed a Master's degree in Supply Engineering and Logistics. I followed that with a PhD in Management Science at Lancaster University Management School, which I completed in 2011.
I currently live in Southampton, and work as a Lecturer in Management Science at Southampton Business School. Although it was the offer of a place to study for my Master's that brought me initially to England, it was the wonderful time I had in Lancaster during my PhD that made me decide to stay.
My PhD research focused on Workload Control (WLC), which is a production planning and control concept for customised production, with a particular interest in its implementation. A main branch of WLC—namely the LUMS approach—was developed by Professor Linda Hendry and Professor Mark Stevenson of LUMS, who were my supervisors. I am so proud of having been part of the WLC research team!
Gaining my PhD was a challenging but hugely rewarding experience. Linda and Mark have always been supportive, offering both their sophisticated knowledge of the field as well as the benefit of their professional academic skills. The annual review system encouraged me to adopt a reflective learning approach, which enabled me to discover and improve myself. The opportunities I was given to attend several international conferences opened my eyes, and helped me to develop academic networks. In addition to being involved in various research activities, I was also fully trained to be an academic tutor for a number of modules relating to my subject area. This teaching experience prepared me for the Lectureship that I obtained immediately after completing my PhD. The Department of Management Science was a great group to be part of, and will always be a lovely 'family' to visit.
I started my Lectureship at Southampton Business School in 2011. I am a member of the Centre of Operational Research, Management Sciences and Information Systems, and I have achieved a Fellowship of the Higher Education Academy (FHEA). My work has been published in a number of highly ranked journals, including the International Journal of Operations and Production Management, the International Journal of Production Economics, and the Production Planning and Control, which involves close continuing collaboration with Professor Linda Hendry and Professor Mark Stevenson.