Research in Marketing
In the Department of Marketing, we have a vibrant research culture with two specialisms: Market Dynamics and Consumer Research.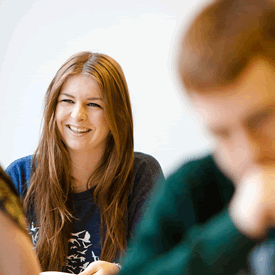 Our Research
At Lancaster, we have one of the largest groups of marketing academics in the UK. We disseminate our research through top international journals, and through international, interdisciplinary conference presentations.
Many of our researchers work closely with marketing practitioners to ensure our research is engaging and impactful for commercial and public-sector organisations.
We have two specialisms: Market Dynamics and Consumer Research.
Marketing research staff
(REF 2021)
Editorial positions at highly-regarded journals
(REF 2021)
TV and radio audience reach from 87 interviews
(REF 2021)
Market Dynamics
Our Market Dynamics Research Group seeks to identify, understand and help solve complex organisational, national and global level challenges through the adoption of strategic market-driven theoretical lenses. Our research ethos is centred on a highly connected and engaged approach, working in collaboration with national and international private industry and public sector on the role of Artificial Intelligence, social/sustainable innovation, big data analytics, the future of vehicular mobility, and technology-led circular solutions.
Sustainable Innovation
Our research helps organisations create a more sustainable future
Marketing and Digital Strategy
Our research lies at the intersection of technological transformation and strategic design
Markets
We help to shape what markets are, what they can do, and what they can become
Design-Led Thinking
We investigate and utilise design-led approaches to shape organisational eco-systems and drive strategic value
Market Dynamics Accordion
Find out more about Dr Josiane Fernandes' trips to Rio's favelas and see how they inspired her research.
Consumer Research
We have a tradition of fostering expertise across consumers and consumption. This resulted in the launch of the Centre for Consumption Insights. Although our interests transcend many theoretical perspectives, they share a commitment to engaged scholarship and impact. This results in contributions to solving issues of social justice, vulnerable consumers, sustainable innovation, disability, health inequalities, and wellbeing. Our approach is embedded within the transformative consumer research ethos, utilising contemporary consumer culture theory, sociology, psychology and consumer marketing to bridge the gap between academic knowledge and application to create positive societal change.
Digital Consumption
We critically examine the changing lives of digital consumers amidst rapid accelerated technological change
Centre for Consumption insights
Our centre for excellence in consumer thinking is at the forefront of multidisciplinary research
Social Justice
We help shape a better, fairer society through collaborative research.
Health Inequality
Our research identifies and helps to reduce inequality to create a better future for all.
Consumer Research Accordion
Take a look at some of the artwork from the Marketplace & I, and allow Dr Leighanne Higgins to guide you through her work.
The Marketplace and I