Welcoming students from around the world

Welcome to Lancaster and the UK
The UK is a friendly and welcoming place, with a rich and exciting history, and a love of celebrating international identities. The north-west is a beautiful region made up of coastline, mountains and thriving cities. At the heart of it all, you'll find Lancaster.
Lancaster University is a community of students, staff and graduates from across the globe, located on a beautiful 560-acre parkland campus providing the perfect space for high-quality teaching and pioneering research.
Our courses
We offer over 280 undergraduate degree programmes and a wide range of Master's Degrees and PhD opportunities. We also offer pre-study programmes such as English language and foundation courses.
Study Start induction programme
Our two week academic induction programme Study Start is the perfect opportunity to explore and settle into life at Lancaster before starting your studies.
Study Start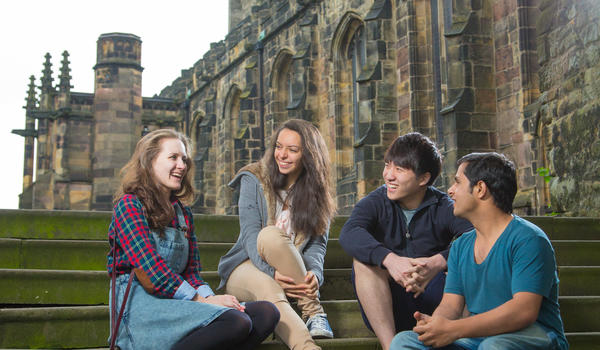 International events and webinars
Want to find out more about Lancaster? Join our events and webinars to connect with staff and students.
Find out more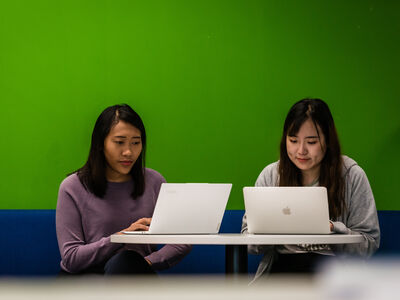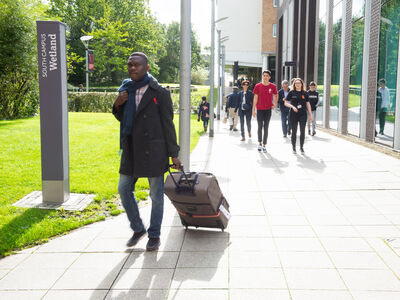 Pre-departure
Planning your journey to Lancaster? Get information and advice to help you pack, plan your travel, what to do when you arrive and what you can expect when you get here.
Get pre-departure information and advice
Career focused
Studying at Lancaster is about investing in your future. The fantastic teaching and opportunities you experience are focused on preparing and developing you for your career ambitions. These are complemented by our robust careers and employability service, offering a wide range of bespoke programmes; specialist activities and resources; industry engagement and work experience; and life-long support after graduation.
Careers and employability support