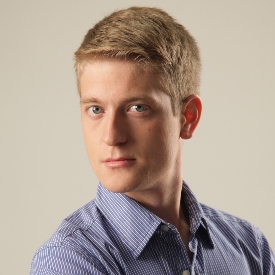 Tobias Mahrer
Country Of Origin: Switzerland
Degree: MSc International Business & Strategy, 2016
---
Strategic Planner, Hapa AG
---
I completed my BSc Business Engineering degree in Switzerland with a focus on supply chain management. This degree introduced me into the international business area which was fascinating for me. I wanted to study something further in this field. LUMS has a great worldwide reputation, especially in corporate strategy which was a key part of the MSc International Business & Strategy programme.

The best experience was definitely the company-based dissertation. The possibility to face a real business problem which must be solved within a short time period was not only challenging but also really informative.

The social life on campus is unique. It is such a small area with hundreds of students from all over the world. You will face new cultural experiences every day. In the beginning it can be difficult to adjust, but later became the best thing about Lancaster. You definitely miss this once you leave the campus.

LUMS is a great opportunity to learn how the real business world is working. At the beginning, you will face many challenges to overcome, but the support at LUMS is perfect. I would say it was the best experience during my masters and also the most instructive.

My year at Lancaster was a great, funny, enlightening year and one I will never forget. It was definitely the best decision in my educational life.

I am now working at Hapa AG in Zurich, Switzerland, as a Strategic Purchaser. The strategic thinking process which I learned at LUMS is now a daily business for me. My analysis is much more organised and structured and through the business models, which I have learned, I am able to develop new strategies in a much smoother way.