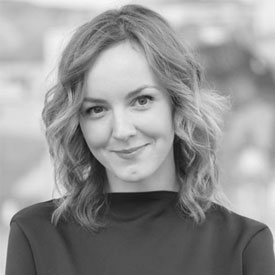 Gabija Navickaite
Country Of Origin: Lithuania
Degree: MSc International Business & Strategy, 2018
---
Product Marketing Graduate, CDK Global
---
Why did you choose to study at LUMS?
Because of it's reputation and quality of studies.
What was the best thing about your course?
My group-mates who became my friends!
Describe your time at LUMS in three words.
Challenging, Fun and Rewarding.
What are your best memories of your time at Lancaster?
My group-mates and Mergers & Acquisitions course!!
What are the best things about living in the Lancaster area?
It is super green, safe and lots of activities and societies.
What impact did scholarships or funding have on your degree experience?
Without it, I would not have come here.
Which parts of your Lancaster experience were the best preparation for your job?
Group-work assignments.
What impact has your Lancaster experience had on your career?
It has helped me to build my personal brand, get more courage and represent myself as best as possible.