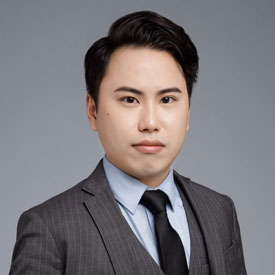 Jacky Zhou
Country Of Origin: China
Degree: MA Human Resources and Consulting, 2018
---
Associate Consultant, Aon Hewitt
---
Why did you choose to study at LUMS?
I chose to pursue my academic dream in LUMS because the Management School could provide me with a wide range of opportunities to achieve my ambitions, including high-quality course content and career opportunities.
What was the best thing about your course?
I have to say the best thing about my course, is the Consulting and Diagnosis module. During the second term, I spent a lot of my time helping a local company to empower their internal structure, and suggesting solutions to improve efficiency.
Describe your time at LUMS in three words.
Enthusiastic, fancy, memorable.
What are your best memories of your time at Lancaster?
My best memory of Lancaster is the friends I met there. The majority of them came from different countries with completely different cultural backgrounds. We still talk about our time at Lancaster now, and how we all pursued our dreams whilst we were there.
What are the best things about living in the Lancaster area?
The variety of places to eat and socialise on campus and in the city centre, the choice were endless.
Which parts of your Lancaster experience were the best preparation for your job?
It provided me with foundational and advanced knowledge about the different components of HR consulting.