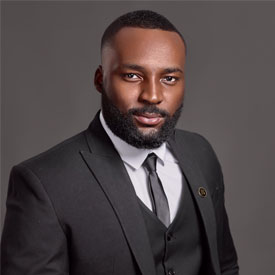 Opeoluwa Runsewe
Country Of Origin: Nigeria
Degree: MSc Entrepreneurship, Innovation and Practice, 2018
---
Executive Director, OJAR Foundation
---
Why did you choose to study at Lancaster?
I chose to study at LUMS because it is arguably the most diverse management school at a top 10 UK university. Also, the strong value the university places on engaging and uniting the world's best minds in the best learning environments is next to none.
What was the best thing about your course?
The best thing about my course was working together with others from diverse educational and socio-cultural backgrounds to create practical and sustainable solutions to the various tasks and case studies we were presented with.
What/who inspired you most at LUMS and why?
The constant strive for development was very inspiring, the institution is constantly developing its infrastructure and systems to meet up with futuristic trends and set the pace.
Did you do a project, placement or study abroad? What did this involve and what did you gain?
I represented the University at the Gartner Sales' competition Edinburgh, this further presented me with practical knowledge relevant to being a solution-provider in the entrepreneurial world of today.
Describe your time at LUMS in three words.
My time at LUMS was intense, impactful and rewarding.
What are your best memories of your time at Lancaster?
Every activity and presentation was an amazing memory.
What are the best things about living in the Lancaster area?
The peace and serenity in the Lancaster area were the best things about living in the area.
Which parts of your Lancaster experience were the best preparation for your job?
The practical case studies and presentations really prepared me to organise, manage and prioritise the responsibilities of my job.
What impact has your Lancaster experience had on your career?
The exposure, diplomacy, and ability to work collaboratively I gained from the Lancaster experience has had a great impact on my career.