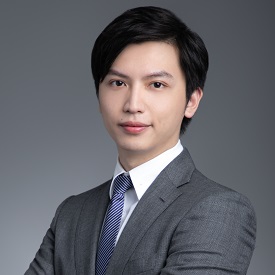 Micah Chong
Country Of Origin: Hong Kong
Degree: MSc Money, Banking and Finance, 2019
---
Graduate Associate, DBS Bank
---
Why did you choose to study at LUMS?
Knowing that LUMS is a world class academic institution with a proud history of achievement, I was eager to join the institution to equip myself for my career aspirations.
What was the best thing about your course?
The best thing about my course was that the professors are extraordinarily intelligent and helpful. Learning from them was a really valuable experience.
What/who inspired you most at LUMS and why?
The learning atmosphere at LUMS inspired me most as every student is that bright and diligent. The sharing of creative ideas and the international perspective has greatly widened my horizon.
Did you do a project, placement or study abroad? What did this involve and what did you gain?
We had so many group research projects back in the day. Each one has well helped me to develop a diverse skill set.
Describe your time at LUMS in three words.
Fruitful, enjoyable and unforgettable.
What are your best memories of your time at Lancaster?
It has to be spending my nights with friends I met here and doing lots of crazy things together.
What are the best things about living in the Lancaster area?
The facilities are well set up as everything is readily available, which made life so much easier. Also, the environment is really nice and peaceful since there is not much building around.
Which parts of your Lancaster experience were the best preparation for your job?
I believe it has to be the quantitative skills I developed here which genuinely help me a lot at my current position.
What impact has your Lancaster experience had on your career?
I would like to credit the career support unit with the help in my career planning by understanding my strengths and weaknesses better, which greatly impacted my career choice.