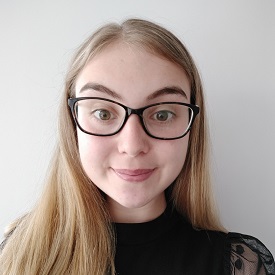 Catrin Harrison
Country Of Origin: United Kingdom
Degree: BSc Business Management (Industry), 2022
---
Risk Consultant, Deloitte LLP
---
Why did you choose to study at LUMS?
I chose to study at LUMS as it is a highly ranked management school and after speaking to the student ambassadors at an Offer Holder Event I got a good sense of what studying at LUMS would be like and I could imagine myself there.
What was the best thing about your course?
The variety of modules you can choose from.
What/who inspired you most at LUMS and why?
MNGT150 - finding out from Juliet [Placements and Internships Manager] what types of placements and companies students had gone to work for in the past inspired me to apply to top companies for my placement.
Did you do a project, placement or study abroad? What did this involve and what did you gain?
I did a placement year which is a 12 month full-time job for a company. From this I gained so much confidence to be able to do presentations and talks at large events such as Offer Holder Events and Open Days. I also gained better time management and communication skills which helped me do better academically in the final year of my degree. I also gained a lot of friends that I have kept in touch with after my placement.
Describe your time at LUMS in three words.
Challenging, fun, valuable.
What are your best memories of your time at Lancaster?
A highlight of my time at university was getting to the LUMS Placement Student of the Year final and getting to present on my experience of placement and also hearing about everyone else's placement experiences as well.
What are the best things about living in the Lancaster area?
Walking down the canal and seeing all the different wildlife.
Which parts of your Lancaster experience were the best preparation for your job?
The assessment types, as you get such a range: presentations, reports, exams, group work, essays etc... with varying deadlines. It very much prepares you for what working life is like with tight deadlines.
What impact has your Lancaster experience had on your career?
From Lancaster I have gained a close network of friends who support me and will continue to support me into my career, and encourage me to do my best.
Is there anything else about your LUMS experience that you'd like to share with us?
I have had the best four years at LUMS and I am sad to be leaving, I will miss LUMS a lot. But LUMS has provided me with the skills and confidence to go out into my career and achieve great things! I would recommend to anyone thinking about a career in management to come and learn at Lancaster - it's the best!