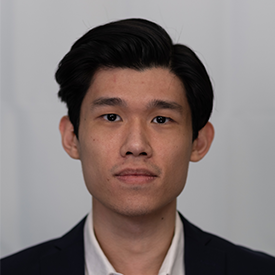 Andreas Darmalim
Country Of Origin: Indonesia
Degree: MSc Finance, 2022
---
Risk Analyst, BNP Paribas
---
Why did you choose to study at LUMS?
Higher education, finance and financial service were 3 things that I was seeking before I decided on my new journey in 2021. I believe that the United Kingdom, particularly London as the financial centre and LUMS' reputation being ranked top 10 in the league tables, were points that made choosing LUMS an easy decision in the end.
Describe your time at LUMS in three words.
Inclusivity, Supportive, Growth.
What impact did scholarships or funding have on your degree experience?
I got a departmental scholarship from LUMS and a studentship from the Peel Trust. Without these, I won't be able to do my MA.
Which parts of your Lancaster experience were the best preparation for your job?
I got the opportunity to become part of the Ghosal Investment Fund which I believe accelerated my growth, especially in finance. Moreover, I found the 2 part-time jobs that I did, as LUMS Student Ambassador and Graduate College Community Assistant helped me to adapt faster in the UK. These two experiences combined with the supportive environment gave me the opportunity to get a job in the UK.
What impact has your Lancaster experience had on your career?
The support given by the incredible career coaches from LUMS was definitely massive. They prepared me through multiple mock interviews and assessment centres and guided me through my journey. I wouldn't be in my position today without their help.