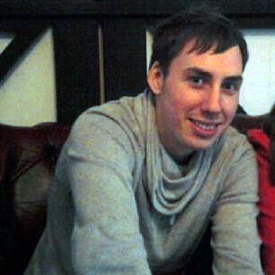 Joe Walsh
Country Of Origin: United Kingdom
Degree: MSc Accounting and Financial Management, 2010
Having studied Business Studies as my undergraduate degree and experiencing first hand the quality of both the teaching and the resources available in LUMS, it was an obvious choice to continue my studies here.
I already had an idea that I wanted to get into accountancy and I felt that by studying for a Masters in Accounting and Financial Management I could really stand out from the crowd in my applications as well as putting myself in a good position for career progression in the future.
What I enjoyed most in the degree was completing a dissertation; there is plenty of support available and the freedom to pursue your own interests in a piece of high-level academic work. I was very active in University life – having already been involved in my College football team from my undergraduate studies, being involved in University life was very important to me, and Lancaster really felt like home and a place I belonged because of it.
I am now working for EY and really enjoying my work. My Masters has allowed me to gain a valuable insight into the type of duties that I'll be performing as well as developing the accountancy skills that are vital to my day-to-day work.
Having completed the programme I feel that I am well prepared for further studying towards my ACA qualification. An important element of the programme was teamworking skills; in my job I'm working in different teams on a weekly basis, showing how important these skills are.