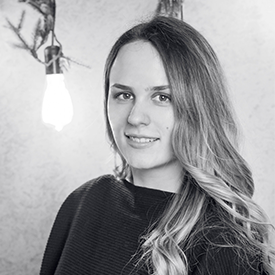 Aleksandra Tulovska
Country Of Origin: Latvia
Degree: BSc Mathematics, Operational Research, Statistics and Economics (MORSE), 2022
---
Operations Manager, Amazon
---
Why did you choose to study at LUMS?
Because of the unique degree they offered, and great feedback about community and the quality of studies at Lancaster.
What was the best thing about your course?
It was challenging but rewarding.
What/who inspired you most at LUMS and why?
Everyone around me, such as lecturers and students, who contributed to my career path and the person I became.
Did you do a project, placement or study abroad? What did this involve and what did you gain?
I did a placement year which was a really valuable part of my degree, and gave me an understanding of what I like/value at the work place. So, after coming back, I can shape my last year in a way that suits me. I would've done it again!
Describe your time at LUMS in three words.
Growth, fun, memorable.
What are your best memories of your time at Lancaster?
Student life, and being on campus surrounded by so many cool and inspiring people.
What are the best things about living in the Lancaster area?
The campus, as it has a strong student presence.
Which parts of your Lancaster experience were the best preparation for your job?
My placement year, the career mentoring, and my internship.