News and Funding Opportunities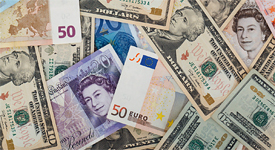 Research Calls and Opportunities
Please click here for the latest Research Calls and Funding Opportunities.
Calls and Opportunities
This section is routinely updated with news and annoucements from Research Services, including training dates, new services and upcoming events.
Impact of Covid-19
Updated 24 March 2020
Given the exceptional nature of the current situation arising as a result of the Novel Coronavirus (COVID-19) pandemic, we would like to provide the following advice and guidance for researchers and research students.
As this is a very fast-moving situation and the safety of our staff is paramount, we appreciate your patience and your support for each other in difficult times.
We are moving to a remote and reduced operating model that reflects working in line with the Government's latest measures to control the spread of the coronavirus. Our staff are advised to work from home; all meetings should be organised by electronic means. Only a small number of staff essential to on-campus services will be allowed on campus with prior arrangements from their line-managers.
Under this new model, the university's research support and development teams remain available remotely to support our researchers and we encourage our staff to continue to develop research proposals, taking note that some funders may decide to extend deadline for calls but that shouldn't be taken for granted. We advise researchers to check with their Research Services contacts for further information.
Government seeking experts
Parliament are seeking expert insights into both the Coronavirus and it's impacts from researchers.