Hello Future
At Lancaster, we don't just want you to pass your degree. We are dedicated to providing you with the best opportunities to begin your career.
Personal Development
There is a wide variety of ways in which we will develop your skills so that you are prepared to take the next step after graduating.
Chemistry graduates tend to be great problem solvers, analytical thinkers, well organised and highly numerical. These skills explain why chemists have been instrumental in developing our modern world. As well as improving your specialist knowledge of the subject, we will also help you to develop the skills needed to take the next step in your career. That career may involve further study and research or a career in one of the many destinations for which your degree will equip you.
What kind of skills can I expect to develop?
Communication
Research
Technical
Numerical ability
Analytical
Logical thinking
Innovation
Careers Development Module
In Year 2, our module 'Using Your Degree for Career Success' is designed to give you the skills you need to find the perfect graduate job. You will start to develop a career path and enhance your job search and applications skills. This includes understanding and interpreting job adverts, writing CVs, understanding assessment centres and developing interview skills. We also invite our business contacts to present to you, which will help you learn about career opportunities and market trends.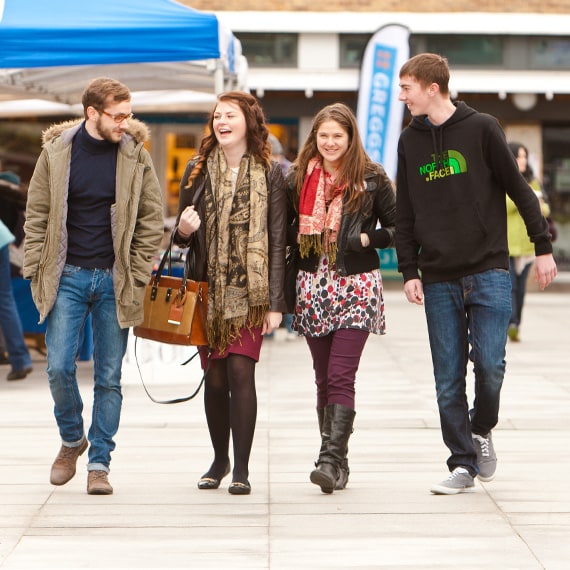 Employment Destinations
Chemistry graduates are well-positioned to begin a career with a high starting salary and the chance to earn in excess of £60,000 per annum as their career develops.
A chemistry degree opens up a wide range of employment opportunities, not only in chemistry-related industries but also in forensics, teaching, medicine or public health.
Some of our previous graduates have gone on to work for global companies such as BP Oil Company, Boots chemists, Mobil, Pfizer, and Procter & Gamble.
According to the Royal Society of Chemistry, chemistry graduates now work in the following positions:
| | | | |
| --- | --- | --- | --- |
| Project manager | Household goods senior scientist | Medicinal chemist | Policy advisor |
| Sustainability consultant | Flavourist and innovation decorator | Director of IRC in biomedical materials | Senior committee specialist |
| Registered scientist | Applications chemist | Director of medicinal chemistry | Patent attorney |
| Chief chemist | Quality assurance chemist | Experimental chemist | Investor relations manager |
| Environmental chemist | Fragrance chemist | Cancer researcher | Tax accountant |
| Director of enterprise and communication | Consumer products technician | Analytical scientist | Publishing |
| Project leader in enhanced experimentation | Senior sports scientist | Research portfolio director | Policy researcher |
| Engineer | Science communicator | | |
Chemistry graduates can also apply to the RSC become chartered chemists. This is a recognised professional qualification which demonstrates to potential employers that you are committed to your profession. This will show that you've achieved an accredited standard of competence in addition to your qualifications.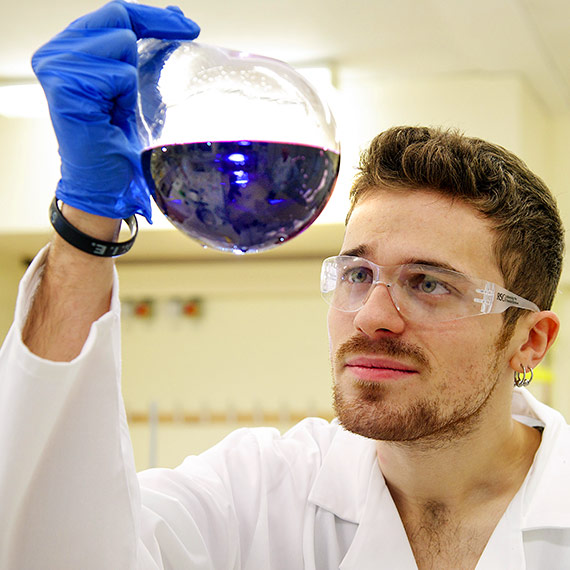 Internships
Chemistry students can apply for relevant paid work experience through the Science and Technology Internship Programme. The programme provides full-time, 2-3 month paid summer internship opportunities for students from July to September, advertised and recruited from April. Part-time internships are available all year round at varying lengths to fit around your studies. Students can receive up to £1,000 per month for full-time work. Pay for part-time work is on a pro-rata basis.
Science and Technology Internships
Careers Support
As a student at Lancaster, you will gain access to our excellent careers service, offering lifetime support, help and friendly advice. The Careers Service provides a dedicated service for students and graduate employers. We offer lifetime support, guidance and advice to all of our students, including one-to-one advice and information on work experience, employability skills and careers.
Careers