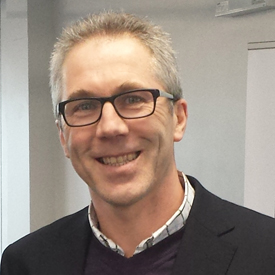 Anthony Buckley
Country Of Origin: Ireland
Degree: PhD in Management, 2013
---
Assistant Head, School of Marketing, Dublin Institute of Technology
---
I decided to study at LUMS due to it being a triple accredited, world ranked research–led Management School with a supervisor that I was hoping to work with. An easy choice, once chosen!
I found all the Management School's staff of great support to me as a part-time student living and working off-shore in Ireland. The organisation and structure of the programme allowed great flexibility without sacrificing the rigor/standards required to complete a PhD in a top business school. My supervisors knew from experience when to move me through the successive phases of the programme so that the research journey could be brought to a successful conclusion. We set out to complete the research programme in 60 months and I finished it in 59.5!
I had a very positive experience doing my PhD in LUMS – I found it highly motivational to study in an environment designed to bring out the best in me, and it did! What impresses the new students most is the emphasis on high quality research and scholarships from day one. The induction programme clearly set out the standards/timelines required at Lancaster to obtain a PhD. Having a clear pathway and ably guided by my supervisor (through the rough and smooth sections) enabled me to complete my research journey successfully.
Since completing my PhD at Lancaster in 2013, I have been promoted to Assistant Head of School of Marketing at the Dublin Institute of Technology, been awarded a college teaching fellowship and won a Best Paper Award at the leading European evaluation conference. Onward and upward!