Centre for Health Futures
Introduction and background
The Centre for Health Futures aims to be a hub for excellence in research, innovation and professional development for health and care organisations. Working in partnership, we apply both academic and practice perspectives to innovate for better patient care and a healthier population.
The Centre for Health Futures focuses on business and management perspectives, contributing to Lancaster University's wider expertise and aims through the Health Innovation Campus and collaboration with colleagues in other Faculties.
We should like to thank the Integrated Care System, Healthier Lancashire and South Cumbria and the Innovation Agency North West for their financial support. We are working collaboratively with them to develop some strategic priorities. We are also working with other agencies locally as part of the Innovation Agency North West SEED Health alliance.
Our region's distinctive geography, with small cities, medium-sized towns and a great rural expanse, provides a novel focus for our work. There are specific challenges in delivering health and care in an area with post-industrial economic and social problems. We have the opportunity to share our expertise nationally and globally where similar issues arise.
The challenges we face include:
Delivering high-quality, sustainable services in sparsely populated areas;
Health inequalities and poor health outcomes with wider impacts on productivity and the economy;
Difficulties in staff recruitment and retention.
Research and Innovation
Business and management perspectives offered within the Centre provide a key component in finding solutions to health and care problems. Lancaster University Management School has a range of cutting-edge interdisciplinary expertise built up over many years.
Our organisational studies researchers explore broader themes of leadership, management organisational development and behaviour, including human resource management, information and technology and society, all of which are key components of health and care, while The Work Foundation is a core part of our School, with a focus on 'good work' and themes around health, wellbeing and productivity.
Economists in LUMS are working with a specialist Health Economics group in Lancaster's Faculty of Health and Medicine. In Operations Management and Operational Research, we provide insights around the delivery of healthcare services, including forecasting demand and scheduling services, and in investigating innovation in SME suppliers to the NHS.
Our Entrepreneurship and Strategy expertise supports innovation and changes through entrepreneurial thinking and strategy development with implications across the sector. Our Marketing experts examine factors related to the consumption of healthcare services, and consumer behaviour specialists focus on health and wellbeing, including alcohol and food consumption and our Accounting and Finance specialists can support the NHS to balance financial efficiency with care excellence.
Professional and Organisational Development
Lancaster University Management School has a recognised track record in delivering high-quality professional development programmes for medical and clinical staff. We provide career development opportunities that support staff recruitment and retention. Our strong tradition of innovative approaches to management learning complements and enhances NHS leadership development programmes.
Our existing programmes for healthcare professionals are work-based, allowing for high levels of co-design with organisations and participants, and for customised programmes to be delivered. We ensure that learning results in changes to practice for patient benefit, and our flexible digital delivery allows participants to study from work or from home.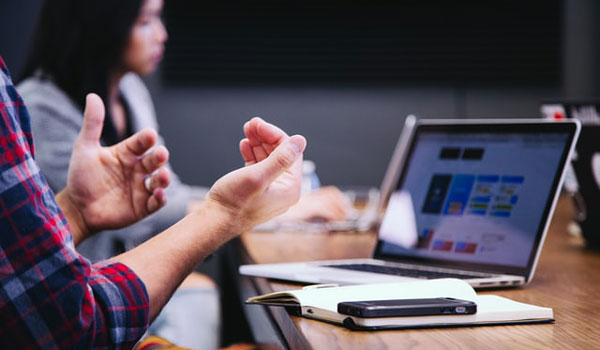 Student and Graduate Talent
LUMS students take the cutting-edge knowledge and insight gained from our high-quality teaching and apply it directly through supervised consultancy projects, placements and internships as part of their degrees. These collaborations can make a significant contribution to innovation and change in healthcare. Students have previously researched the experiences and job satisfaction of international doctors, developed development programmes for non-clinical staff in GP practices, and worked in partnership with businesses on a smart drinking cup to the monitor fluid intake of patients.
Management Science Master's students have worked for NHS Trusts and agencies on an extensive range of projects, including theatre flow modelling, forecasting A&E attendances, predicting winter workloads, and simulation modelling for new services. PhD researchers have explored areas such as waiting list management and modelling patient flows.
Our graduates leave LUMS with a wealth of skills suited to working in the health and care professions. They have been recruited to the NHS Graduate Training scheme, as well as to healthcare charities such as Alzheimer's and Cancer Research.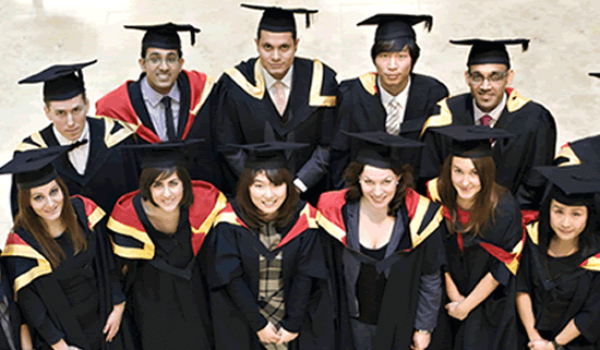 Access to business partnerships
Lancaster University Management School has a proud history of working with businesses large and small. For 20 years, we have delivered innovation programmes for small medium-sized business (SMEs), with a particular focus on Cumbria and Lancashire.
We have developed a significant network of more than 5,000 SMEs, a body of long-term collaborators, and key relationships with regional and national government agencies. Programmes such as Productivity through People – which allows SMEs to gain learning from organisations such as BAE, Siemens and Rolls Royce – allow us to build links between SMEs and large organisations.
We can facilitate partnerships across the public and private sectors in support of healthcare innovation. Through programmes delivered as part of the Health Innovation Campus, we are supporting partners to develop new innovations, products and services.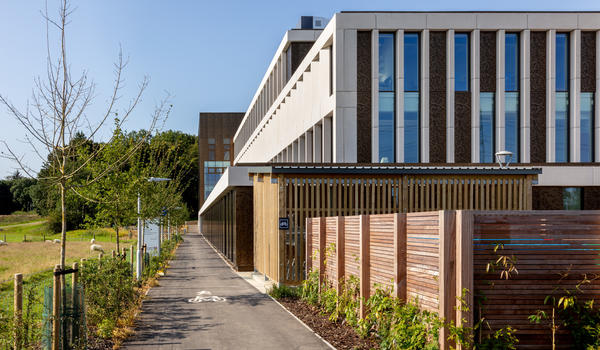 Centre Director Centre for Health Futures, Health Equity Network, Management and Society
Centre Administrator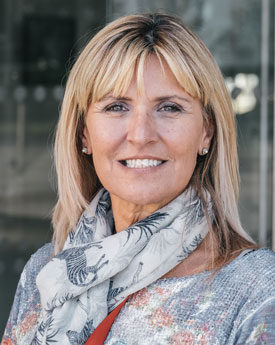 Centre for Consumption Insights, Centre for Family Business, Centre for Financial Econometrics, Asset Markets and Macroeconomic Policy, Centre for Health Futures, Centre for Marketing Analytics & Forecasting, Centre for Productivity & Efficiency, Centre for Scholarship and Innovation in Management Education, Centre for Technological Futures , Centre for Transport & Logistics (CENTRAL)
Discover our upcoming events
Please check back for future events.
Contact us
For more information about the Centre for Health Futures, please contact Simon Hallam, Partnerships Development Manager.