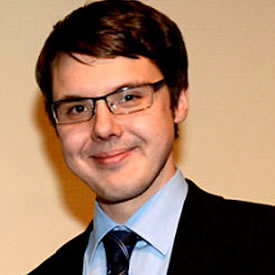 Alex Kevill
Country Of Origin: United Kingdom
Degree: PhD Management Learning & Leadership, 2015
---
Lecturer in Management, University of Huddersfield
---
Having studied at Lancaster University for both my undergraduate and Masters degrees, there was only really one university that I wanted to study my PhD at. When you study at Lancaster it is not unusual to hear people say that those who come here to study never end up leaving! Well, I did leave twice, but in my case I kept coming back!
I think this phenomenon is, in part, a reflection on the area, with Lancaster having close links both to major cities (Manchester and Liverpool) and beautiful countryside (the Lake District). But, more so, I think it is a reflection on the great experience the University provides for its students.
During my MA in Human Resource Development and Consulting (now MA Human Resources & Consulting), I loved the way in which the staff were very supportive and yet, at the same time, provided space for me to take my studies in the direction in which I wished to take them. This promised an excellent environment for me to study for a PhD, and this promise was more than fulfilled!
I immediately felt I was welcomed into the community of the department and this continued throughout my studies. In addition to my PhD supervisors, who were incredible, I always felt that I could ask anybody in the department for advice or to discuss my work – something I did on many occasions!
The department also runs a series of research seminars by both departmental staff and external academics. These provided a great opportunity for me to learn about research taking place in the department and I also presented my own work and got a lot of very helpful feedback and advice. Departmental PhD workshops held twice a year offer the opportunity for full-time and part-time students to network, share research, and take part in various important learning activities. I found these workshops very helpful for developing my own thinking and my own studies (and the socials that were organised were fun, too!).
The wider Management School offers research training seminars and modules in a wide range of research-related topics. All of the learning activities – many of which are optional so you can attend those which will most benefit you at the stage you are at in your studies – offered me a degree of structure to balance the necessary uncertainty and fluidity associated with studying for a PhD.
My motivation for doing a PhD was to pursue a career in academia. Therefore, in addition to developing as a researcher, it was important to me to gain experience and develop as a University tutor. I found the department very supportive of my teaching development needs: I was given the opportunity to teach on a range of undergraduate and postgraduate modules and this was an invaluable experience. Not only did it provide a welcome distraction from the PhD, which can seem a little all-encompassing at times, but I believe that the experiences I gained have set me up well for my current role as a Lecturer in Management at the University of Huddersfield. I also undertook an accredited teaching qualification with the University to support my teaching.
All in all, I have had a great time, made great friends, and developed great skills. I am really pleased that I studied for a PhD in the Department of Management Learning and Leadership (now the Department of Leadership and Management) at Lancaster University.