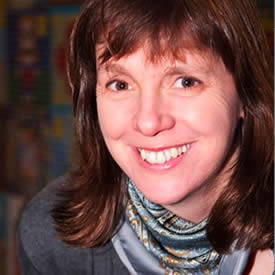 Sally Fleming
Country Of Origin: United Kingdom
Degree: Executive MBA, 2015
---
Senior Consultant , Impact International
---
As a senior manager within an SME leadership development consultancy, I signed up to the EMBA with a view to building my capability to lead within my current business. I was a subject matter expert in leadership development and wanted to broaden my skills and knowledge in the business areas embodied in an MBA, to enable me to lead the function and contribute more strategically. In addition, I was seeking to broaden my career options, my network and perspective. At 43 years old, I still felt I had another career phase ahead of me. It was definitely an investment in my career beyond my immediate role.
The Lancaster EMBA was an excellent combination for me in terms of providing week-long face-to-face modules every 2 to 3 months, as well as a high standard of ranking and affordability. Quality mattered a lot to me. It is also a significant financial investment. I had been putting off doing an MBA because I didn't think I could ever fund it, but with persistence I found a way to self-fund it. There are more ways than you imagine.
I strongly valued the immersive nature of the learning along with the interactions with my classmates. I gained a huge amount of support and inspiration from my peers and found my study group was an essential element of my success and enjoyment. I made invaluable life-long friendships in people with similar levels of ambition and intellect who continue to challenge and support me both personally and professionally.
I describe my time at Lancaster as putting on an oxygen mask. It was incredibly refreshing and energising. I particularly enjoyed the intellectual challenge and stimulation as well as the breadth of topics. It relentlessly moved at pace from one module to the next but I found I was continually building connections between the topics which was enormously rewarding. The electronic access to vast library resources was mind-blowing and I enjoyed gaining the skills to succeed academically as well the practical insights for my business.
EMBA was, without doubt, one of the most demanding things I have ever undertaken. It is demanding of time, emotion and intellect and requires significant asks of friends and family. I did, however, discover enormous untapped confidence and capacity within myself. This has led to an enhanced personal presence in professional situations, an inner confidence to interrogate people and situations more robustly and to think more broadly, systemically and critically now. These qualities have enormous currency in the complex challenges our world faces today.
I am now refocusing my career to contribute more directly to tackling the issues of sustainability. I have received career coaching from Lancaster's MBA Careers team and alumni to help me develop my network and career options in a way that has surpassed my expectations. Doing an MBA at Lancaster has certainly opened up my world in so many ways.