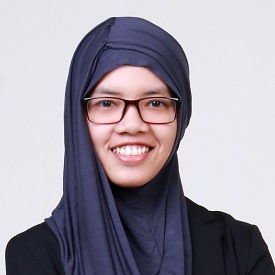 Anais Anais
Country Of Origin: Indonesia
Degree: MSc Management, 2016
---
Enterprise Account Manager, Leadbook
---
I have a non-business background with less than two years of working experience in a management consulting company within the education sector. Choosing LUMS with its education quality and high reputation helped me to broaden my opportunities in employment.

Academically, I love how team work, time management, personal management and other life skills are embedded within the MSc Management programme, which are so transferable and useful for my employment. The International Summer University Programme is also exciting! I went to Copenhagen Business School and it was very rewarding not only academically but also personally. During my studies, I did two consultancy projects which were with JF Hudson, a local company in Lancashire and Rainmaking Loft, a company in Copenhagen. I provided them with information which would help them diversify their businesses.

There are a lot of things to say about the non-academic life at University, since this is the one that attracted me to Lancaster! I worked as a PG ambassador for LUMS and also as a business facilitator for Lancaster University Student Union. Also, I volunteered as a Market Research Consultant with Lancaster University Enterprise. I also joined many competitions representing Lancaster University such as Flux Business Challenge, held in Lancaster which ended with us coming third place and also seventh place in the National Apprentice Challenge held at Aston University. I represented the Graduate College in Sustainability Challenge held by Green Lancaster too! Last but not least I represented the Indonesian Society in Lancaster to participate in Roses 2016.

To summarise my experience at Lancaster, I feel it's like climbing a mountain; you might struggle a bit when you need to climb, as you're stressed with your workload, but it's also lots of fun to go down some hills with new friends and social activities. It also can be dangerous if you're not careful. I am happy to have had a balanced experience whilst studying at Lancaster University.

I got a full merit scholarship from Indonesia Ministry of Finance for my tuition and living expenses. It motivated me to do my best as a scholarship awardee and generally as a representative of Indonesia.

Currently I work as Marketing Coordinator in subsidiary of Asian Tigers Group, Asian Tigers Mobility. They are a leading provider of international movement and relocation services, providing comprehensive and end-to-end mobility services tailored to our client's needs. As Marketing Coordinator, besides designing marketing strategies, branding and PR, I collaborate a lot with expatriate associations in Indonesia (including British Women Association) to find leads by building relationships such as sponsoring and helping in conducting a lot of their social cultural events. My experience as an active student in UK and Denmark added by my previous experiences as an exchange youth participant in Canada, Philippines and Singapore helped to mould me into a worldly person, which is very beneficial for my position.
Profile update July 2021: Anais is now working for cloud-based global B2B sales leads platform, Leadbook, as an Enterprise Account Manager.