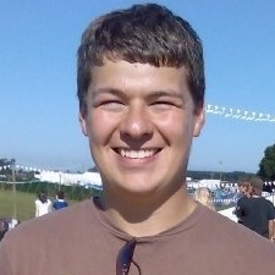 Matthew Balnaves
Country Of Origin: United Kingdom
Degree: Executive MBA, 2016
---
Regional Manager , Hilti Great Britain
---
Studying for an Executive MBA at Lancaster University has been a thrilling experience, providing world class teaching alongside the opportunity to learn with business leaders from across the world.
Why Lancaster University?
There is a huge amount of choice on where to study to achieve an MBA and I think it's vital that prospective students choose a management school that suits their needs. For me, I wanted an MBA that didn't just give me the nuts and bolts of business, but an experience that would be transformational in my leadership style and business acumen. From visiting on the open day, right through to graduation, the decision to pick the Lancaster MBA was fully vindicated.
One of the most enjoyable aspects of Lancaster University is the setting. The Lancaster University campus is as beautiful as it is friendly, which provided a wonderful opportunity to escape the pressures of work in order to focus on the module for the week.
What did I enjoy the most about the MBA?
The MBA was filled with highlights. For me, there were two real standout modules that have fundamentally changed the way that I lead on a day-to-day basis.
Mindful Leadership: Prior to the Mindfulness module I was extremely sceptical about how adopting mindfulness in my day-to-day life could make me a better leader, however I found the topic fascinating. The module took us on a journey to the fells of the Lake District to explore the reflective, present-centred leader within us. The module was unlike any learning experience I had participated in before and one that I will never forget
Consultancy Challenge: As the MBA drew to a close, we were faced with a challenge that tested every aspect of our learning and professional expertise. As a team of four, we spent a week within an SME in the North West of England who had significant business challenges, with a remit to provide a consultancy service that would shape their future growth, security and success of the business. To do this was unbelievably challenging but provided a learning opportunity like no other. Tears, laughter, arguments and meditation, we went through it all, and if it was ever possible, I would do it again.
The most enjoyable aspect of the MBA however was sharing the experience with a wonderfully diverse group of business professionals across the cohort. I believe that the Lancaster MBA attracts individuals who really want to challenge themselves with something more than an academic qualification – people who are willing to share their own experience but open enough to learn from others in a generous, honest manner.
How did the MBA benefit me?
Since completing the MBA I feel far better equipped to take hold of a business situation and employ all of the different skills learnt across the modules to craft my own direction and make the correct decisions. Furthermore, the MBA placed me in situations where you have to develop your team working skills through effective communication and generous listening in order to be successful.
Next Steps…
The Lancaster MBA has helped to give me the platform, skills and confidence to grow as a manager at a senior level and provide leadership imbued by humility, determination and passion.
Providing you have a fierce desire to learn and give your knowledge and experience, I would whole-heartedly recommend the Lancaster MBA.