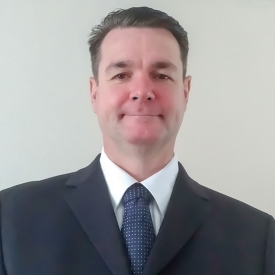 Franswa Snodgrass
Country Of Origin: United Kingdom
Degree: Executive MBA, 2017
---
General Manager, Transworld London
---
At the time that I commenced my MBA, I was an Operations Director for a logistics company based in London. Completing an executive MBA was my long-term aspirational goal and a major investment in my personal and professional development. I am a firm believer in learning from practical experience and the executive MBA presented an ideal opportunity for me to critically evaluate my own leadership and management performance. I was able to take the academic learning and apply the knowledge to real world situations to enhance my own understanding of the concepts and theories.
I chose to do my MBA at Lancaster University based on three main criteria, accreditation, reputation and location. The Lancaster MBA was triple accredited (now quadruple accredited) by the Association of MBAs, AACSB and EQUIS. Lancaster University and the Management School have a reputation for quality, consistently placed highly in a variety of rankings. Finally, I wanted to complete my MBA outside of London, as I felt I would gain more from the experience and I wanted to diversify my professional network and learning experiences. An added advantage was that the university is close to two national parks and numerous stunning locations, it was always a pleasure to travel up and stay in the surrounding area when attending lectures.
I believe you need to consider what you want to achieve from the MBA experience before applying, as it requires a lot of motivation and dedication. It is worth remembering this is an academic qualification requiring an enormous amount of time and effort to produce assignments at the appropriate standard. I am proof that you can successfully complete your MBA as long as you are structured, able to balance your workload, and prepared to work hard under pressure as you are always working towards a fast approaching deadline.
Looking back on my time on the Lancaster MBA, I really enjoyed my time on campus as the diverse MBA cohort and knowledgeable faculty encouraged critical thinking, provided mental stimulation, and created opportunities for learning, collaboration, and friendships. During the Consultancy Challenge, a team of three of us performed a strategic review of a local SME. This was a great opportunity for group learning, to critically evaluate, analyse, debate and apply the models, concepts and theories taught during the MBA to improve the outcomes for the employees and the company.
Over the course of completing my MBA, I have learnt a lot about my own unique leadership style and it has been valuable for personal and professional development, as it has given me a broader perspective. I feel I am far more analytical, with enhanced critical thinking and problem-solving abilities therefore, better equipped to challenge the status-quo and using my increased strategic perspective able to add value to the organisation by implementing changes to improve the quality of our service delivery, developing our people, and increasing profitability.
Since completing my MBA, I have moved into a general management role, which is allowing me to implement much of what I have learnt on the Lancaster MBA and in turn, this experience will lead to further career progression opportunities.