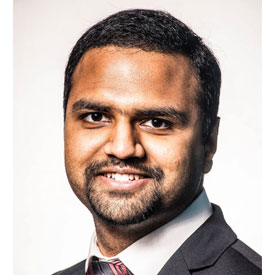 Franklin Feliex
Country Of Origin: United Kingdom
Degree: MSc Business Analytics, 2018
---
Data Analytics Consultant, PwC
---
Why did you choose to study at LUMS?
Having done an Engineering in my undergraduate and worked within Technology Consulting, I was looking for a course that offers a data-driven approach in deriving business insights. I believed that a course with the blend of technology and business would give me an edge in the Analytics industry. LUMS was one of the very top-ranked few universities which offered such a course.
What was the best thing about your course?
Besides being an incredibly interesting and challenging course, the best aspect would be the amazing choice of modules that was offered to its students. I had the ability to tailor my Masters course to suit my career goals. The modules were also very hands-on. They had the right balance of theory as well as being able to apply the theory in practice through various challenging industry relevant assignments.
What/Who inspired you the most at LUMS and why?
The person who inspired me the most was Dr Nicos Pavlidis, who taught the Data mining module and was also the supervisor for my Masters project. I really admired his passion for the subject, lecture style and his honest opinion on several aspects of the course and of course my project. All these motivated me and helped me a lot in achieving what I achieved in the course.
Did you do a project, placement or study abroad? What did this involve and what did you gain?
Data mining was by far my favourite module, so I chose to do a research-based project, as I had the option to work with Dr. Nicos Pavlidis to structure my own topic that I was interested in. My project was to classify toxic forum comments using text mining. The project enabled me to study and apply data mining techniques such as support vector machines and neural networks that went beyond what was taught in the module. This was very rewarding and ultimately helped me in landing on a job within the same domain.
Describe your time at LUMS in three words.
Best Decision Ever.
What are your best memories of your time at Lancaster?
I believe that I've made some of my best and unforgettable memories at Lancaster. To name a few would be the amazing set of friends I gained from different parts of the world and travelling, living, cooking, joyfully battling through the challenging academic projects with them.
What are the best things about living in the Lancaster area?
The campus in itself was like a small city. The scenic beauty of Lancaster just made this city even more loveable.
What impact did scholarships or funding have on your degree experience?
The scholarship did immensely help me in making my decision to take a career break. But I would have regretted if I had not made it to Lancaster despite not receiving a scholarship. This was simply the most rewarding experience I've had and the fact that I was offered scholarship was like a cherry on the top.
Which parts of your Lancaster experience were the best preparation for your job?
There is no singular aspect of my time at Lancaster that I could pick and say that this was the sole experience that best prepared me for the job. It was a combination of the various experiences I've had at Lancaster. LUMS career advice was immensely helpful, various modules (Data mining in particular) gave me different perspectives to approach a solution, the support of the lecturers and their friendly and informal advice, being a student rep and voicing out other students' concerns and opinions about the course, etc. All these experiences equipped me with different skills, which were needed, for my current job.
What impact has your Lancaster experience had on your career?
Lancaster has been the turning point of my career in helping me land on a role that I am deeply interested in.