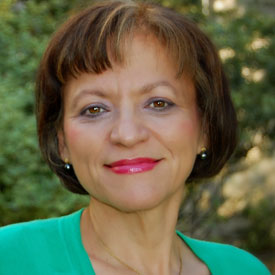 M. Isabella Cavalcanti Junqueira
Country Of Origin: United States
Degree: PhD Management, 2019
---
Director of MSc in International Business & Strategy, Lancaster University
---
Why did you choose to undertake your PhD at LUMS?
Intentionally considering the great potential of my professional experience when matched with a robust academic institution, my choice of schools to develop my research interests was just as important to me as the research focus itself. Thus, after investigating schools in three different countries, I applied to Lancaster University Management School. LUMS stood out as an elevated choice due to three necessary qualities — first, the standard of excellence in my specific area of interest. From the onset, the quality of research in my department, Entrepreneurship and Strategy, and the research of my supervisor, Dr. Li Xiao, assured me of excellence in expectation. In this respect, it became clear from my early interactions with school that LUMS is a welcoming environment for research collaborations pursuing significant developments in strategic management, entrepreneurship, and leadership. Second, the qualified mentorship and invaluable community. The staff and faculty at LUMS were extremely helpful from beginning to completion of my Ph.D. and provided beneficial guidance across the multi-layered stages of this process. Third, the diversity of training. The program itself offered exposure to various courses and seminars, which facilitated the flourishing of richer perspectives in an assortment of topics, including research design and academic writing. Furthermore, LUMS delivered opportunities for Ph.D. students to attend and present at conferences while gaining access to compound academic landscapes.
What was the focus of your doctoral research?
My research focuses on associations and processes that connect, adapt, and integrate networks, social and financial systems. The research takes a social and cognitive approach and seeks to contribute to the understanding of micro-level characteristics of strategic choices associated with alternative lines of expansion in organizations. My doctoral research, therefore, evolved from my curiosity to investigate crowdfunding organizations with an apparent off-line reputation. This interest resulted partly from my desire to understand value creation, stakeholders' sponsorship, and network synergies occurring within a temporal and unrestricted transactional environment where knowledge circulation can thrive and shape change. Thus, I focused on examining the processes observed in reward-based crowdfunding (RBCF) campaigns led by established organizations and the role of the identified factors during the multiple stages of preparation and execution of RBCF campaigns, including the decision-making process, and the function of industry-based characteristics. The research has also provided practical implications for organizations, investors, and policy-makers seeking to stimulate the utilization of innovative funding methods.
How did you benefit from the research training offered at LUMS?
Lancaster University Management School provides a vibrant environment to conduct research, build community, and develop your goals both as an academic and business management professional. I experienced first-hand an elevation in my own work and am honored to join the faculty and staff in continuing this legacy. The state-of-the-art programs at LUMS foster dynamic and relevant attitudes and entrepreneurial mindsets in students, empowering them to fulfill with excellence the complex demands of the ever-expanding market economies worldwide.
What/Who inspired you most at LUMS and why?
My recognition and sincere gratitude I bestow first to my supervisor Dr. Li Xiao who is a phenomenal mentor and researcher. Her leadership style reflects profound academic knowledge and wisdom. Additionally, I was privileged to be part of a dynamic, strategic, and innovative department – the Department of Entrepreneurship and Strategy. I am thankful for frequent conversations with thoughtful role models, Dr. Allan Discua Cruz, Dr. Danny Soetanto, Dr. Edward McKeever, and Professor Ellie Hamilton. Furthermore, my academic journey benefited greatly by the practical wisdom of Magnus George and Brian Gregory.
Describe your time at LUMS in three words.
Dynamic, Empowering, Rigor
What are the best things about living in the Lancaster area?
Lancaster is a charming historical city with an active cultural and arts community. There are scenic outdoor areas to enjoy nature hikes. One of my favorite places to unwind or have lively conversations with friends is J. Atkinson & Co coffee roasters, owned by one of our Entrepreneurs in Residence (EiRs), Ian Steel. Their two cafes, the Hall, and The Music Room have become part of my weekly routine. I highly recommend a visit!
What impact did scholarships or funding have on your degree experience?
I am honored to have been the recipient of the LUMS scholarship award because it allowed me to embark on this splendid academic voyage.
What impact has your Lancaster experience had on your career?
I believe that being part of an international community of leading scholars and practitioners fosters a broader scope of knowledge. Thus, this experience refined both my academic and professional goals.
Is there anything else about your LUMS experience that you'd like to share with us?
The PH.D. in Management Program at LUMS provides a dynamic environment designed to empower entrepreneurial leadership, mold research interests, and investigate both theory and praxis with rigor.