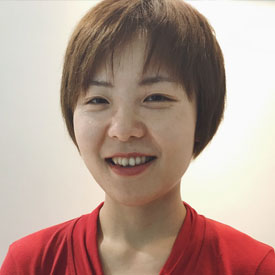 Xingzhi Yao
Country Of Origin: China
Degree: PhD Economics, 2018
---
Lecturer, Xi'an Jiaotong-Liverpool University
---
Why did you choose to undertake your PhD at LUMS?
I did my Master's degree here in Lancaster. After I finished that, it seemed like a natural and smooth transition for me to continue with the topic at a PhD level. Another thing that makes it even more attractive is that the ESRC had offered me a full studentship at the time.
What was the focus of your doctoral research?
I mainly focused on the modeling and forecasting of financial volatility based on high-frequency prices.
Describe your time at LUMS in three words.
Peaceful, quiet, unforgotten
What are your best memories of your time at Lancaster?
I met my husband here and married him in my last year of PhD, after which he got his PhD title in Economics as well.
What are the best things about living in the Lancaster area?
Living on campus, county main in particular, allowed me to unwind at the end of the day.
What impact did scholarships or funding have on your degree experience?
Both ESRC and LUMS have generously offered me the financial support in attending International conferences and workshops all over the world. That experience provides me with lots of opportunities to exchange ideas with big figures in my area, whilst receiving valuable knowledge.