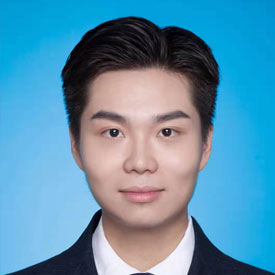 Jin Jiang
Country Of Origin: China
Degree: BSc Business Analytics and Consultancy, 2019
---
Masters Student, Cass Business School
---
Why did you choose to study at LUMS?
LUMS has impressive facilities and academic tradition. The thriving ranking and international reputation give students confidence in their careers after university. Also, students have access to plenty of career opportunities to explore. We can easily talk to professors, alumnis and ask questions in the career center. LUMS always provides the best platform for students with great ambitions.
What was the best thing about your course?
Business analytics is a fantastic course which could benefit my future career choice. It was a new area to study to consider when it was time for me to choose my course for undergraduate study. Business Analytics is the process of making sense of gathered data, measuring business performance, and producing valuable conclusions that can help companies make informed decisions on the future of the business, through the use of various statistical methods and techniques.
What/who inspired you most at LUMS and why?
The career education at LUMS is the most important thing for every student. I am appreciative to LUMS for helping me find my future career. The career centre helped me to use my academic background to pursue a professional career. LUMS inspired me to find my own value and do the things I enjoyed the most. I developed my CV, Linkedin profile, enhanced my interview and cover letter skills. Now I am not afraid to start a conversation with recruiters and other professionals. Everything I have been through in LUMS was valuable to my future. My Peers, mentors and professors all inspire me to become a better student.
Did you do a project, placement or study abroad? What did this involve and what did you gain?
I was so lucky to study abroad for one year at Purdue University. The exchange programme is one of the best parts of my degree. I spent a whole year in the US and experienced a multi-culture environment. It changed my perception of school and the people in my sphere. I stayed the year with a very kind roommate. I tried so many different things in the US, like American football, computer coding class and dancing society. It was so much fun living on a huge campus with thousands of passionate people.
Describe your time at LUMS in three words.
Illuminate, elite and adventurous
What are your best memories of your time at Lancaster?
Making friends with local people and experience real British Life. Going to different events, chatting with different people helped me learn English whilst socialising with new friends.
What are the best things about living in the Lancaster area?
I love the peaceful little town, everything is a convenience. I do not need to worry about the traffic and accommodation, compared to bigger cities. The quality of the air and water is the best and the railway station is only a 5 minute walk from the center of Lancaster.
Which parts of your Lancaster experience were the best preparation for your job?
The Lancaster award. This allowed me to register my skills and build up a portfolio of activities that count towards an employability award which develop and highlight the skills employers want.
What impact has your Lancaster experience had on your career?
Lancaster University is a prestige institution. I am in contact with many Alumnis on Facebook and Linkedin, they all give me advice about career choice and interview skills. I always meet Alumni in interviews, which makes me more comfortable and confident. I have benefitted from Lancaster University because of the brand internationally and its great reputation.