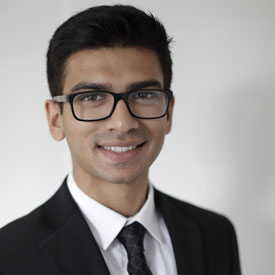 Soheib Nunhuck
Country Of Origin: France
Degree: BSc Management and Information Technology, 2018
---
MPA Candidate in Development, Technology and Innovation Policy, University College London
---
Why did you choose to study at LUMS?
I chose to study at LUMS as it is one of the best Management schools in the UK. In fact, LUMS is one of the few schools proposing BSc (Hons) of Management and Information Technology, which is the best foundation for any type of career.
What was the best thing about your course?
The best thing about the BSc (Hons) of Management and Information Technology is its balance between theory and practice. While I learned managerial principles from philosophers and thinkers, I also gained hands-on experience with programming languages and applying cutting-edge technological concepts into case studies. The degree itself has a multi-disciplinary approach and can, therefore, be very versatile. It can be tailored to your needs and interests. Most of my modules in Final Year were from the Organisation, Work and Technology (OWT) department.
What-who inspired you most at LUMS and why?
All of the professors, lecturers and seminar tutors I have interacted within the Organisation, Work and Technology (OWT) department have inspired me the most throughout my degree. They were very reachable and easy to get along with. They mostly challenged me to become more critical, to think twice before I write, to be thorough, and to pay attention to details. They have taught me, how to read and how to express my ideas clearly.
Describe your time at LUMS in three words.
Excellence, perseverance, self-development
What are your best memories of your time at Lancaster?
I have enjoyed my social time very much in Lancaster in different ways. Since the very first days of the course, I have been friends with some coursemates that I now hold very dearly and they have made my time at Lancaster even more enjoyable. I also have developed the closest friendships with people from my college and beyond. Lancaster may be a small town but has everything you need during your time as an undergraduate (i.e restaurants, gyms, bars, pubs, nightclubs, etc). The people you will meet will allow you to mature and to become more independent.