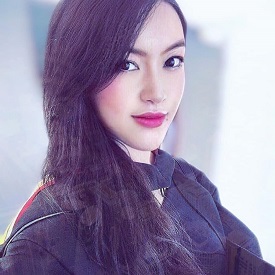 Melodie Fan
Country Of Origin: United Kingdom
Degree: BSc Management and Human Resources, 2019
---
Electronic Monitoring Services, Ministry of Justice
---
Why did you choose to study at LUMS?
I personally choose to study at LUMS because I value the prestigious and outstanding reputation of the management school. I have learned a lot within the 3 years of intensive study at Lancaster University. I am honoured to have accquired excellent learning within the OWT department in Management and International human resource management disciplines.
What was the best thing about your course?
I particularly enjoy learning the management side of modules and also I am able to select minor modules which reflect my interests, such as the Chinese language. Personally, being a British-born Chinese, learning the Chinese language has been very difficult for me to grasp. However, after two years of intensive studying, I have managed to achieve a proficiency level of 4-5, which will definitely help me to succeed in future job roles.
What/who inspired you the most at LUMS and why?
I was inspired by my first lecturer in Management studies called Kostas. He was the lecturer who really motivated me to develop my skills in writing and reading at the university level, as this was of great difficulty to myself.
Describe your time at LUMS in three words.
Challenging, rewarding and exciting
What are your best memories of your time at Lancaster?
My best memories at Lancaster is the course and the social experience at the same time. Since I was able to meet different students from various cultures and backgrounds. I have managed to exchange valuable knowledge with each of them, sharing experience and experiential learning.
What are the best things about living in the Lancaster area?
I love Lancaster! I really enjoy the small cozy, friendly town. Even though the city is a small town, I love the neighborhood of the town and its shops!
What impact did scholarships or funding have on your degree experience?
Scholarships and funding have indeed helped me to fund for my university course and also for traveling to work experience interviews!
Which parts of your Lancaster experience were the best preparation for your job?
The best part of my Lancaster experience is the challenge of learning and reading, which is the best experience for myself and for my future employment prospects.
What impact has your Lancaster experience had on your career?
I would say that the Lancaster experience has helped me to develop extensive skills in writing, communication and an academic knowledge which will definitely be a significant factor for my future career development.
Is there anything else about your LUMS experience that you'd like to share with us?
I would like to say that LUMS is a fantastic place to study and I love the challenging academic experience!