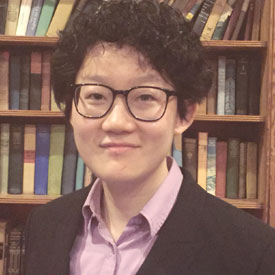 Xiaoxi Wu
Country Of Origin: China
Degree: PhD Accounting and Finance, 2019
---
Assistant Professor of Accounting , Bocconi University
---
Why did you choose to undertake your PhD at LUMS?
The Accounting and Finance department at LUMS has a world-wide reputation for producing high-quality research. The PhD program provides comprehensive training and generous support to students, encouraging them to become independent researchers.
What was the focus of your doctoral research?
I focus on financial communication and corporate voluntary disclosure in earnings conference calls.
How did you benefit from the research training offered at LUMS?
The research training was comprehensive and challenging. I received training in not only accounting and finance, but also linguistics and computer science, because of my interests in financial texts. The research trainings equipped me with both the understanding of the literature and coding skills.
What/who inspired you at LUMS and why?
Professor Steven Young. His enthusiasm for research and teaching was a great inspiration to me.
Describe your time at LUMS in three words.
Fruitful, adventurous, unforgettable