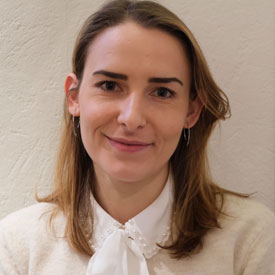 Letycja Steinkamp
Country Of Origin: Germany
Degree: MSc Finance, 2019
---
Trainee, Central European Bank
---
Why did you choose to study at LUMS?
I was convinced by the particular modules offered on the course.
What was the best thing about your course?
I really enjoyed the diverse backgrounds of my fellow students as well as the professors.
What/who inspired you at LUMS and why?
All the brilliant and open staff inspired me to leave my comfort zone which made it possible to deliver a high-quality dissertation with an amazing result.
Describe your time at LUMS in three words.
Challenging, inspiring, memorable
What are your best memories of your time at Lancaster?
The teaching of relevant and up-to-date topics including technical IT skills.
What are the best things about living in the Lancaster area?
It is easy to find some peace and quiet to enjoy all the green scenery around Lancaster.
What impact did scholarships or funding have on your degree experience?
I was offered a scholarship which only made it possible to come to Lancaster.
Which parts of your Lancaster experience were the best preparation for your job?
The practical sessions which helped me to learn how to encounter and solve problems in a practical way.
What impact has your Lancaster experience had on your career?
I was able to secure a traineeship at the European Central Bank.
Is there anything else about your LUMS experience that you'd like to share with us?
It was a tough year that involved a lot of work and dedication. In the end, it paid off and I even feel that Lancaster is a second home to me now.