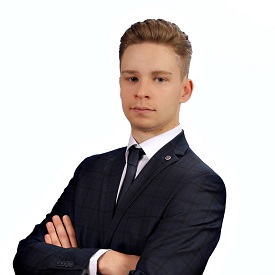 Adam Kochanski
Country Of Origin: Poland
Degree: BA Business Economics, 2020
---
Research & Analytics Assistant, McKinsey & Company
---
Why did you choose to study at LUMS?
Because LUMS is one of the most international institutions in the UK.
What was the best thing about your course?
The best thing by far was the focus on matching theory with practice.
What/who inspired you most at LUMS and why?
There have been numerous situations in which I have been impressed by the dedication and hard work of the teaching staff. It was a constant source of inspiration.
Did you do a project, placement or study abroad? What did this involve and what did you gain?
I spent a year in the finance industry outside of the UK. It allowed me to gain hands-on experience, become friends with people around the world and grow as a person.
Describe your time at LUMS in three words
Exciting, Memorable, Fun.
What are your best memories of your time at Lancaster?
Debating the meaning of life during late night conversations with new friends.
What are the best things about living in the Lancaster area?
It feels like home.
Which parts of your Lancaster experience were the best preparation for your job?
The practical application of knowledge in each module.
What impact has your Lancaster experience had on your career?
It has opened unlimited opportunities both within the UK and globally.
Is there anything else about your LUMS experience that you'd like to share with us?
Three years go by in a heartbeat. Make the most of it.