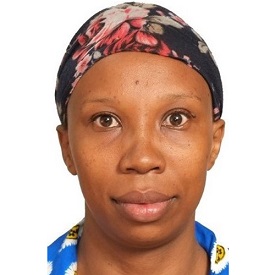 Salima Mohammed
Country Of Origin: Kenya
Degree: MSc International Management (IMPM), 2020
Why did you choose to do the IMPM?
I needed a course that would enable me to get practical technical skills in leadership and management as that is an area I was looking to grow in.
What surprised you the most about the program?
The reflection sessions and the friendly consulting. These were very unique aspects of the program that enabled me to reflect on the different sessions covered, hear what others thought of the same session and be able to compare notes and thus get a new perspective of looking at things.
The friendly consulting provided me with an opportunity to get feedback on different things from my fellow course mates. Based on interactions, they were able to give feedback on how to handle different scenarios which enabled me to grow not only professionally but on a personal level too.
What are the key skills gained that you have used most?
Reflection, this can be done prior to an activity, during an activity and even at the end of an activity and it helps not only in making decisions but in dealing with other people.
What have you learned about yourself?
I may not like organizational politics but this is a crucial aspect of any organization and I have learnt how to work within the same.
Your advice for future IMPM participants?
Please go for it and go in with an open mind as you will learn a lot, not only in the classroom but in all the activities that you take part in.