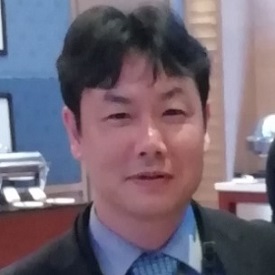 Keiji Horike
Country Of Origin: Japan
Degree: MSc International Management (IMPM), 2020
---
Head of Cloud Integration Division, Fujitsu Fsas Inc.
---
Why did you choose to do the IMPM?
I realised that there are many IMPM alumni who have achieved great results in the Fujitsu Group. The Fujitsu Group has been participating in IMPM for a long time. When I was introduced to this program by the firm, I felt strong sympathy for human centric management.
What surprised you the most about the program?
First of all, I was surprised that there were various participants from all over the world. What was even more surprising, however, was that IMPM provides the opportunities in which participants worked together and got experience that would give them various awareness in terms of nature, history, and culture, in addition to lectures in the classroom.
What are the key skills gained that you have used most?
I think reflection is the most important skill I have learned. By taking time to look back on my daily activities, I have been able to incorporate new perspectives into my work.
What did you learn about yourself?
I feel more confident in my management skills. Through reflection and dialogue, I learned that I could broaden my horizons and deepen my thoughts even more.
Your advice for future IMPM participants?
Learning is everywhere. Enjoy a wonderful journey with experienced and trustful faculty and participants to know its true significance.