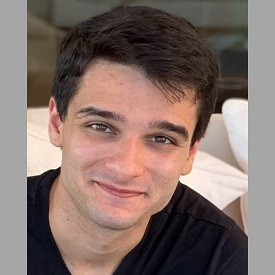 Timour Abdelrazek
Country Of Origin: Egypt
Degree: BA Advertising and Marketing, 2019
---
Communications Specialist, World Health Organization
---
Why did you choose to study at LUMS?
I chose to study at LUMS because of the school's elevated academic standing and its promise to provide a well-rounded, comprehensive education.
What was the best thing about your course?
The best things about my course were the topical and interesting academic content, in addition to the stimulating seminar discussions that encouraged critical thought.
What/who inspired you most at LUMS and why?
The like-minded and diverse academic community inspired me most at LUMS.
Did you do a project, placement or study abroad? What did this involve and what did you gain?
For my final year project, my peers and I were tasked with providing marketing consultant services to Kwik Fit, one of the UK's leading car servicing and repair companies. This project took place over 6 months, and it consisted of rigorous, comprehensive market research with a basis in academic principles and theories that were covered over the three years of my degree scheme. In doing so, we successfully developed a marketing communications strategy that addressed the company's short-term and long-term needs.
Upon delivering our final presentation to Kwik Fit's marketing team, we were invited to present our findings to Kwik Fit's marketing director. This was the most rewarding experience of my academic career at LUMS, as it enabled me to successfully use my marketing knowledge in a real-world context alongside my peers, and the recognition we received upon the project's conclusion is a testament to the world-class education I received at LUMS.
Describe your time at LUMS in three words.
Enriching. Rewarding. Memorable.
What are your best memories of your time at Lancaster?
My best memories were of being a part of a diverse, inclusive and friendly community. I met people from all over the world, and our shared experiences both on and off campus are among my fondest memories.
What are the best things about living in the Lancaster area?
The best things about living in the Lancaster area are the sprawling greenery, the welcoming population and the wide variety of places to see and visit both in and near Lancaster.
Which parts of your Lancaster experience were the best preparation for your job?
The exposure to an array of different programs, and the emphasis on research-based coursework.
What impact has your Lancaster experience had on your career?
It has prepared me for a career in which I am expected to produce deliverables that are steeped in academic research, and the eagerness to always cultivate new skills has also enabled me to progress in my professional life.
Is there anything else about your LUMS experience that you'd like to share with us?
It was a fantastic experience and I would recommend it to anyone who is looking for a premium education.