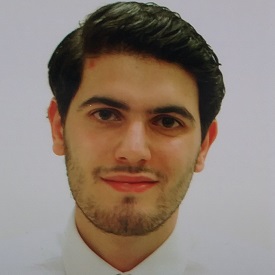 Matteo Novelli
Country Of Origin: Italy
Degree: MSc Finance, 2020
---
Sovereign ESG Analyst, MSCI Inc.
---
Why did you choose to study at LUMS?
LUMS is among the top schools if you want to study in finance.
What was the best thing about your course?
The practical approach through coursework and most of the exams too.
What/who inspired you at LUMS and why?
The chance to do a scientific dissertation was very interesting and inspiring.
Describe your time at LUMS in three words.
Challenging, fruitful, rewarding.
What are your best memories of your time at Lancaster?
Coursework, the activity in the fund and the walks during the lockdown period.
What are the best things about living in the Lancaster area?
It is quiet, in the nature, you are provided with anything you need, a perfect place to study.
What impact did scholarships or funding have on your degree experience?
I am very thankful to LUMS that provided me with a full scholarship covering all the tuition fees of the MSc. It has given me a big financial help and the motivation to undertake this challenge.
Which parts of your Lancaster experience were the best preparation for your job?
The dissertation and the chance to use programming in it.