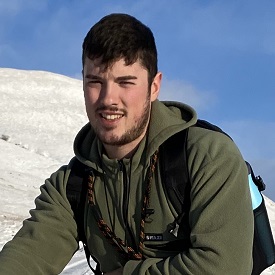 James Cross
Country Of Origin: United Kingdom
Degree: MSc Finance, 2021
---
Audit Junior, Mazars
---
Why did you choose to study at LUMS?
I studied the BBA undergraduate degree at LUMS and thoroughly enjoyed my time there, so it made sense to stay within LUMS and further my studies.
What was the best thing about your course?
The practicality. Much of what we were tasked with paralleled industry quite closely, which was for me really important as I wanted a degree that would prepare me for the real world.
What/who inspired you at LUMS and why?
The fact that the work on the course was based on real companies made it all the more interesting and engaging as you could see your forecasts and analysis play out in front of you in real time.
Did you do a project, placement or study abroad? What did this involve and what did you gain?
My final project was a dissertation project that reviewed equity valuation models. I gained a deep insight into their theoretical groundings and practical constraints.
Describe your time at LUMS in three words.
Challenging, engaging and useful.
What are your best memories of your time at Lancaster?
The people.
Which parts of your Lancaster experience were the best preparation for your job?
Being taught current theories that are actually applicable in industry.