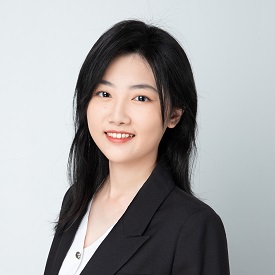 Yingting Zhu
Country Of Origin: China
Degree: MSc Management, 2021
---
PhD Management (Entrepreneurship and Strategy), Lancaster University
---
What was the best thing about your course?
The MiM program included many well-structured modules and solid teaching, which delivered broad but in-depth business insights to students. I especially enjoyed the business challenge, from which I learnt how to become a committed team player and also how to translate research into really useful incentives for start-up owners to improve their businesses.
Describe your time at LUMS in three words.
Rewarding, intense, adventurous.
What are your best memories of your time at Lancaster?

The opportunity to meet students of different backgrounds and experiences and to collaborate with them on case studies to spark new thoughts is one of my most cherished memories. It is also hard to forget the constant encouragement from the MiM team, who were always supportive around us and gave us the security to take on all of the challenges.
What are the best things about living in the Lancaster area?
The peaceful landscape and the vibrant town atmosphere made me enjoy studying and also interacting with people here.
Which parts of your Lancaster experience were the best preparation for your job?
The research methodology module helped me to understand and develop different ontological and epistemological perspectives, and enabled me to be proficient in using literature management/data management/statistical tools. As a whole, it helped me to build an important awareness of research philosophies before stepping into independent academic research.
What impact has your Lancaster experience had on your career?
I believe the experiences built at LUMS - the exposure to novel business thinking and challenges, the embeddedness into a vibrant academic community, and the opportunity to work in an international environment - are now part of my potential that will continue to be unlocked in the future.