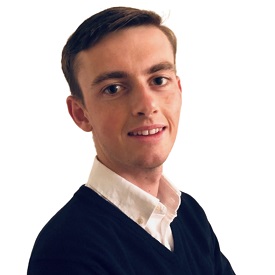 Harry Andrews
Country Of Origin: United Kingdom
Degree: MSc Management, 2021
---
Company Director, Property Based Assets Limited
---
Why did you choose to study at LUMS?
I studied my undergraduate degree at Lancaster University and during that time I heard many people speak highly of LUMS. I visited the management school on an Open Day and spoke with several academics based within LUMS. I was impressed by this experience and felt sure that LUMS was the best place for me to pursue my postgraduate education.
What was the best thing about your course?
The variety. The course involves studying a new management discipline every two weeks. Each module is taught by a different professor and is assessed in its own unique way. This ensures that no two days are the same whilst studying for the MSc Management degree. This constant variety made the course a challenging, exhilarating and highly rewarding experience.
Did you do a project, placement or study abroad? What did this involve and what did you gain?
I studied abroad for a semester at a partner university in Sweden where I was able to study several different management-related modules which were of interest to me. Studying abroad allowed me to build upon the knowledge I acquired at LUMS, exposed me to a different academic environment, and provided me with a culturally enriching experience which I shall never forget.
Describe your time at LUMS in three words.
Formative, fulfilling, fun.
What are your best memories of your time at Lancaster?

My favourite moment during the course was participating in the annual MSc Management "Business Challenge" competition, in which all students from the cohort were split into groups and required to present solutions to the founder of an emerging FinTech start-up for two real-life problems faced by his company. It was great fun working alongside other students to develop our presentation and it was amazing to gain an insight into some of the issues and challenges that nascent businesses must confront. Receiving feedback on our presentations from an experienced and respected business leader was also highly beneficial, and we were delighted to learn that his company plan to implement several of the ideas put forward by our cohort! Outside of the classroom, my best memories are from the times I spent representing the university men's tennis team in fixtures home and away.
Which parts of your Lancaster experience were the best preparation for your job?
I believe the intensity of the MSc Management programme helped prepare me for the reality of working life. The fact that I met and studied with many international students from different academic backgrounds during my time at Lancaster has also been of great help to me in my professional life when working and communicating with people from other cultures and with different areas of specialisation.